Cecelia Austin Shares Her Incredible Breast Cancer Story
ENVITA MEDICAL CENTER | REVIEWS
---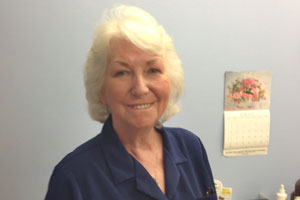 For the last nine years, Cecelia Austin has been in remission, despite getting breast cancer not once, but twice. The first time, she had radiation therapy done at a conventional oncologist. However, the cancer soon returned in an entirely different spot on the same breast.
Envita Medical Centers doesn't make any guarantee of outcomes. Results are not typical and will vary from person to person and should not be expected.
That's when Cecelia went to Envita, after being recommended by her manager at the health food store where she works. Using Envita's therapy, Cecelia says she was no longer tired, didn't feel as bad as her first treatment and didn't miss a day of work, which greatly impressed her coworkers.
However, Cecelia did meet many breast cancer patients from other clinics that would come to her health food store. She describes them as having burns all the way up their necklines and looked absolutely miserable. For Cecelia, her treatments made her feel stronger and healthier.
"People are always telling me I look good, like I don't look 67," Cecelia says. She attributes nutrition to playing a huge role in her health. This includes lots of juicing, organic food choices and otherwise keeping her immune system strong.
"Envita's treatment doesn't tear down the immune system, it builds it up," Cecelia says, adding, "I think that's important with any disease that you deal with.
I have been down both roads and seen and felt so much. I think Envita's treatment is why nine years later I still look and feel good."