Colon Cancer Survivor – Jim's Envita Review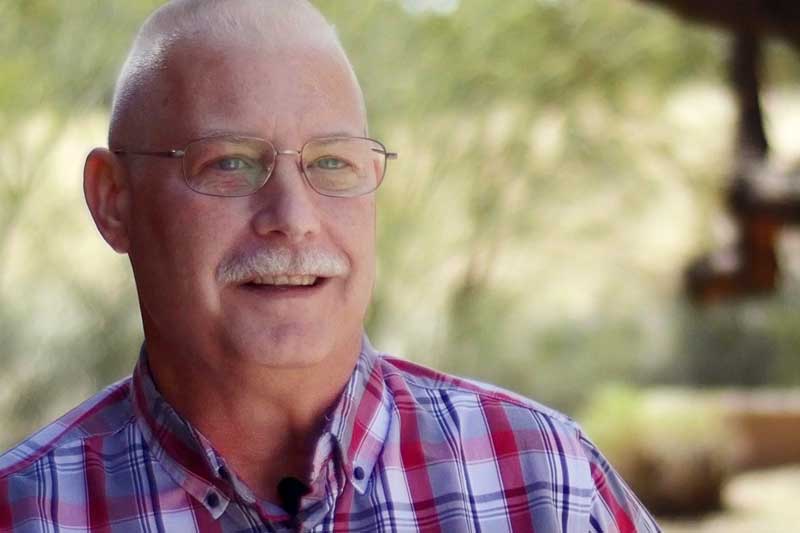 Jim Cook had previously followed his doctor's recommendations and went through the standardized treatment regimen for colon cancer, a few months ago, his doctor told him the terrible news that his cancer had returned. Jim admits that this information hit him hard "you don't want to hear that it came back". His colon cancer had spread to his lymph nodes and he was now dealing with a more aggressive stage-four colon cancer. When he asked why his cancer came back the doctor boiled it down to a swing and a miss and told Jim that, with conventional treatment, he had between 1-4 years left to live. Jim had been immensely positive when fighting his cancer the first time around and he rejected this prognosis. Jim said, "there has to be a better way" and he set out to find it.
Envita Medical Centers doesn't make any guarantee of outcomes. Results are not typical and will vary from person to person and should not be expected.
Jim begin looking at highly regarded clinics like Mayo, Sloan Kettering, and Cancer Treatment Centers of America, but he soon noticed that one clinic stood out among the others for its strategy of looking at cancer on a personalized cellular level, that clinic was Envita Medical Center. Jim saw that Envita's treatment methodology far surpassed what the other cancer treatment clinics were offering. Envita looked deeper into the causes of cancer and treated more than just cancer itself, Jim realized that Envita had answers to the serious questions of why he had cancer and why he relapsed after beating his colon cancer once already. He immediately knew that Envita was the medical center he was looking for to go beyond the standardized treatment approach and possibly achieve a better outcome.
Jim saw that Envita was attacking cancer at a deeper level than other clinics provided. By taking a personalized approach Envita looked at his cancer from all angles while treating his immune system, his cancer, and the root cause of his affliction. From the first moment Jim walked into Envita Medical Center he could feel that he made the right choice, he said: "I knew that this was the place I needed to be". The smiling faces and inviting environment created a welcoming feeling that covered the whole building. Jim called the staff at Envita his "angels". He said that he was amazed at their passion and knowledge, keeping him right beside them step-by-step to explain every move they were making. Jim said the staff removed all apprehensions he had and that he is so grateful to them for taking such good care of him.
Jim is now elated to say that the cores of his tumors are all dead or dying. His PET and CT scans are showing necrosis in his tumor cores, and he is feeling better than ever. He is amazed that such a difference could be made in a little over four months. Jim says, "It is all thanks to Envita", he expresses his gratitude towards the wonderful doctors and staff that helped him through this journey. Jim says that "if I would have stayed in conventional care I would not be sitting here today". He credits Envita for his amazing progress and is looking forware to a better life thanks to the wonderful care he was able to receive here. If you or a loved one is suffering from cancer, please don't hesitate to reach out. We have a team of highly-trained professionals who can help answer your questions and set you on the path to healing. Please contact our Patient Care Coordinator team at 866-830-4576 and let us help you get your life back.