Late Stage Ovarian Cancer Survivor – Carol's Envita Review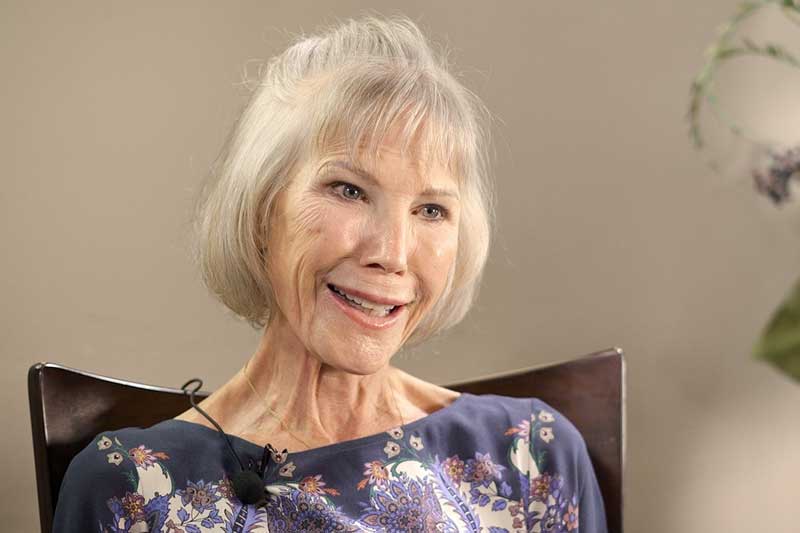 Carol was diagnosed with ovarian cancer in 2017, and after months of standard-of-care recommended treatments, including intensive chemotherapy and surgery, her cancer was thought to have been gone. Unfortunately, in December of 2019, Carol's ovarian cancer returned as an aggressive Stage four diagnosis. That is when Carol started her journey to find a more progressive cancer treatment facility, one that could give her a personalized protocol and research-based, customized therapies. Carol found Envita Medical Center.
Envita Medical Centers doesn't make any guarantee of outcomes. Results are not typical and will vary from person to person and should not be expected.
When Carol was diagnosed in 2019, her doctors only gave her three months to live if she didn't pursue immediate treatment. She knew that going through more NCCN recommended chemotherapy regimens or surgery would be too hard on her body, and it could only minimally extend her life. Carol needed an alternative oncology solution that was customized to genetically target her specific cancer and provide patient-specific, immunotherapeutic adjunctive support. Carol needed Envita Medical Center.
With over a hundred years of combined experience treating the most progressive and resistant cancer cases, Envita has helped thousands of patients outperform other renowned cancer centers. Envita Medical Center represents the future of personalized medicine. By integrating the latest advancements in today's oncological treatment modalities with advanced, research-based, custom-compounded natural pharmaceutical therapy options, we hope to give our patients the best possible chance for success against their cancer and a return to their quality of life.
Carol and her husband were immediately impressed with the videos and testimonials their son sent them, and the very next day, they said, "We're going." Upon arrival, Carol and her husband could not have been more astonished. Their physician, Dr. Warren, had thoroughly researched her complete medical history, as well as the treatments and therapies that Carol was interested in. Together they built a personalized protocol to address Carol's unique cancer presentation. Carol said that Dr. Warren listened to all her needs and concerns and worked closely with her. In her own words, Dr. Warren was nothing short of "brilliant."
One of the key customized therapies Dr. Warren designed for Carol was called GTFC, or Genetically Targeted Fractionated Chemotherapy. GTFC is Envita's proprietary form of low-dose chemotherapy that can hit up to 7-10 genetic biomarkers and mechanisms of tumor kill simultaneously. GTFC is specifically designed to attack a patient's unique cancer biomarkers. By utilizing metronomic (low dosed) chemotherapy in combination with precision-targeted adjunctive agents, GTFC is designed to attack the cancer while potentially reducing side-effects. Through cutting-edge testing, Envita's doctors can target your cancer treatment and provide precision therapies that go far beyond what most other clinics in the nation can provide.
Along with the world-class therapies, Carol was astounded by the amazing staff and facilities at Envita Medical Center. Carol was a nurse herself, and between the multiple facilities she had worked in and had been in as a patient, she said that Envita was "one of the finest that I have seen." Carol said that the staff was "incredible," and the fact that Envita has not had a single case of Covid-19 is a "testament to their good techniques."
It has been more than three months since Carol received her stage four ovarian cancer diagnosis, and her last imaging showed no signs of cancer. Carol says that she is "healthy, happy, I feel alive, I feel alert, and I feel healed." Carol is now looking forward to enjoying a long and healthy life with her family. She is grateful to Envita and its staff for all they have done for her. If you or a loved one has been diagnosed with cancer, please contact our patient care coordinator team at 866-830-4576 and see how we can help you.