Mantle Cell Lymphoma Survivor – Julian's Envita Review
ENVITA MEDICAL CENTER | REVIEWS
---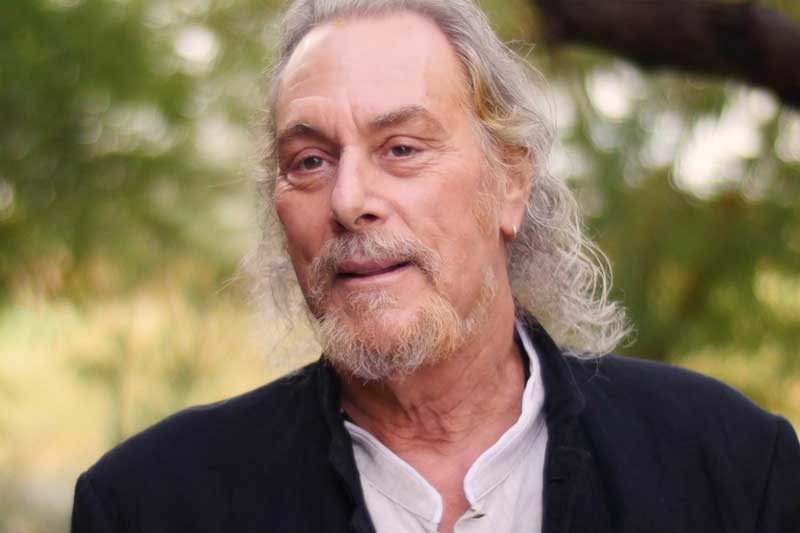 Julian is a naturopath that has helped many patients fight cancer with natural medicines and therapies. He never thought that he would be the one with cancer, the one who needed help. When doctors diagnosed Julian with Mantle Cell Lymphoma, he wanted to find a treatment clinic that combined the natural medicines and therapies he trusted, with genetically targeted chemotherapies. That is when Julian found Envita Medical Center. At Envita, we offer integrative medical options that provide our patients with personalized protocols that merge leading edge research-based IV natural medicines with the most advanced conventional treatments. With nearly two decades of clinical experience, we have treated thousands of cancer patients, including some of the most complicated cases of resistant and late-stage carcinoma. At Envita, we believe that every patient deserves the best care possible. By utilizing personalized medicine and unique genetically targeted chemotherapies, Envita was able to help Julian. After three months of treatment, Julian is leaving Envita's clinic, and in his words, "I have zero mutations, so there are absolutely zero mutations in my body right now."
Envita Medical Centers doesn't make any guarantee of outcomes. Results are not typical and will vary from person to person and should not be expected.
It was two years ago that Julian first noticed his Lymph nodes were swollen and painful. Eventually, his symptoms became worse, and Julian started to realize that he was dying. He was diagnosed with Mantle Cell Lymphoma and began looking for a treatment center that fit him. While discussing his cancer with a colleague, Julian was reminded of a cancer patient who had found success at Envita Medical Center. Not only did Envita offer customized natural medications tailored specifically to each patient's unique form of cancer, but what really caught his attention was Envita's revolutionary targeted chemotherapy treatment protocol known as GTFC. GTFC, or Genetically Targeted Fractionated Chemotherapy, is Envita's proprietary cancer treatment option that utilizes multiple genomic markers to target the specific weaknesses of each patient's cancer. Envita's team administers GTFC in a micro-dosed form in combination with adjunctive agents to attack the cancer's genetic targets and enhance therapeutic delivery while potentially reducing the side-effects typically experienced by conventional chemotherapy. Julian said that it was the "brilliance" of GTFC that made him "willing to take the leap" and go with Envita Medical Center for his cancer treatment.
Being a Naturopath and treating cancer patients himself, Julian understands the difficulties of combining natural medicines with chemotherapy. This combination of treatment modalities has helped Julian develop a deep respect for Envita's staff and doctors. When Julian first came to Envita Medical Center, he was immediately impressed, saying it is "incredibly efficient." Additionally, he wants to highlight how "phenomenal" the nursing staff was. At Envita, we believe in providing compassionate, loving care for every patient, the kind of care we would want for our own loved ones. Julian said that there was "so much love, and attention, and kindness, and presence of generosity of spirit" from our amazing nurses. Envita prides itself in treating each patient like family.
Julian's success at Envita has reaffirmed his outlook on life, and he is excited to return to his loving family. If you or a loved one is struggling with cancer of any type or stage, please contact our Patient Care Coordinators at 1-866-830-4576 and see if Envita Medical Center is the right choice for you.