Metastatic Breast Cancer Survivor – Lori's Envita Review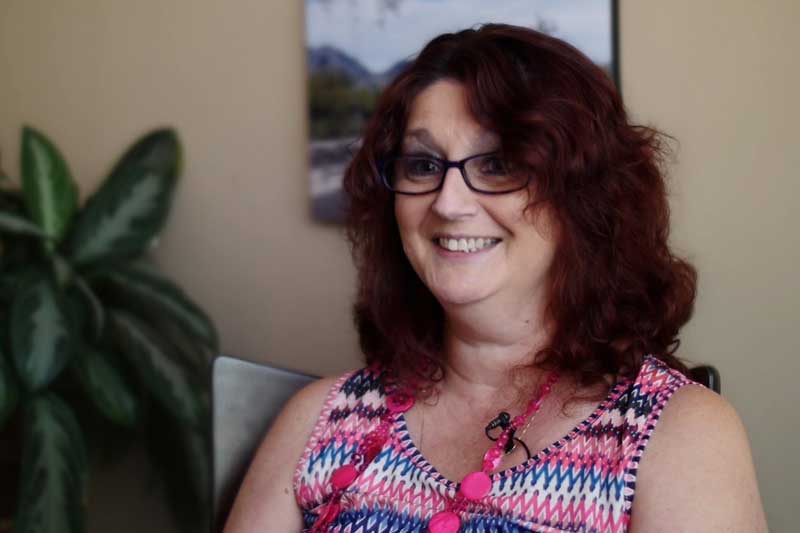 It was on a Friday afternoon when Lori felt a sharp pain in her side. When her pain didn't subside, a CAT scan was ordered which revealed a mass on her liver that was biopsied and discovered to be metastasized breast cancer. The cancer had originated in her breast, but the tumor lodged itself on her liver and bones. When Lori found out she had cancer she was terrified, but that terror faded because she also knew she was going to receive treatment at Envita Medical Centers. Envita specializes in treating late-stage and hard-to-treat-cancers. For Lori there was "no doubt from the beginning that this (Envita) is where we were going to go."
Envita Medical Centers doesn't make any guarantee of outcomes. Results are not typical and will vary from person to person and should not be expected.
When Lori called Envita she was connected with Julie, one of Envita's Patient Care Coordinators, whose role is to guide patients through every step of their personalized treatment plan during their care at the facility. Like so many other patients and PCCs, Lori and Julie formed a special bond while at Envita and that relationship is still there today, even after Lori finished care. She says that they are "like best friends" and looking back she can see that they were "meant to be together." Lori still talks to Julie regularly because, in her own words, "we are so connected and will be for the rest of our lives." She sees Julie as being instrumental in guiding her through her time at Envita and she credits her for not only helping her schedule and understand the treatments and procedures but also providing emotional and mental support to her. "This is not an easy road to walk," said Lori, "but she (Julie) has been empathetic and helpful, scheduling and setting expectations."
Lori was just as impressed with her physician Dr. Warren. She felt that Dr. Warren was extremely knowledgeable about her condition, and she always found him to be approachable and compassionate. Lori never felt awkward or hesitant to go to Dr. Warren with any of her questions or concerns. For Lori, that compassion and expertise could also be found throughout the entire staff. Every member of her care team was coordinated around her customized treatment protocols, and "the teamwork [was] like nothing I have ever seen." She said that it takes very special people to achieve such amazing things and that Envita's staff was "the most unified group of people I have ever seen." The staff at Envita helped Lori shoulder the immense burden of fighting cancer by combining emotional support and education with state-of-the-art treatments and next-level care.
Envita employs many cutting-edge technologies and treatment methods to help patients, but for Lori, the key to Envita's success with her treatment was the patient-targeted customized immunotherapy options. In her opinion, this is what sets Envita apart from other cancer treatment facilities. She credits Envita's use of genetically-driven immunotherapies for drastically minimizing the negative side-effects of her chemotherapy treatment and giving her the strength to continue throughout care. As of this writing, Lori's oncologist cannot find signs of her cancer, and she is grateful she came to Envita for her treatment and for the lifelong connections she has made.
In Lori's eyes, every other clinic is scared by stage three and four cancers. She said that "They were ready to sign my death warrant out there" but Envita Medical Centers specializes in late-stage cancer and believes that any patient, no matter the cancer type or stage, deserves a fighting chance. If you or a loved one is suffering from cancer, especially late-stage cancer, please contact our Patient Care Coordinators at 1-866-830-4576 and see what we can do to help you. May God bless you on your journey to healing!