Metastatic Lung Cancer Survivor – Michelle's Envita Review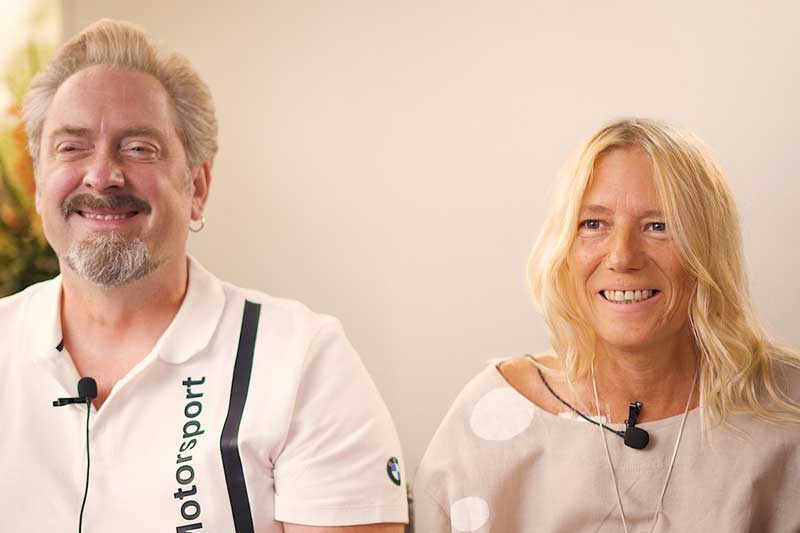 Michelle was experiencing severe pain in her abdomen, but her conventional doctors were dismissive of her symptoms. Sadly, that would not be the last time that standard care failed her. After insisting on tests, Michelle was shocked to discover that not only did she have stage 4 cancer in her liver and bones, but her physicians could not determine the primary site her cancer originated from. Michelle needed a precision second opinion that could provide her with solid answers. Luckily, she found Envita.
Envita Medical Centers doesn't make any guarantee of outcomes. Results are not typical and will vary from person to person and should not be expected.
Envita Medical Centers in Scottsdale, Arizona is a world-class integrative cancer treatment facility that has spent the last 20 years developing personalized, genetically targeted, precision cancer treatment solutions for patients with advanced and refractory to care cancer diagnoses. While researching possibilities, Michelle saw that, "I had [these] requirements that I was looking for, [and] Envita came up, all the time." For Michelle, Envita's precision approach to oncology was the right one.
Envita's personalized treatment starts with advanced genetic analysis to provide crucial information about a patient's cancer microenvironment and genetic markers. When combined with Envita's customized treatment algorithms, our doctors can then precisely track and target the unique presentation of cancer at the highest level. Envita offers a wide variety of precision cancer therapies including, CIPI™ (Chemo Immuno Precision Injection), GTFC (Genetically Targeted Fractionated Chemotherapy) and more. Combined with customized adjunctive and supportive care, a patient's cancer is precision-targeted while their immune system and overall health are supported to produce the best chances for positive results.
From the first call to Envita, Michelle and her husband Norman could see how special Envita and its staff were. Michelle, like all Envita patients, was immediately assigned a Patient Care Coordinator (PCC). Michelle's PCC Hayley was there to organize Michelle's Envita experience and answer any questions or concerns the couple had. Michelle was amazed by Hayley's positivity and encouragement, and she could not wait to come to Scottsdale to start her treatment. Envita wasted no time providing Michelle with personalized care.
Upon arrival at the clinic, Michelle and Norman sat down with their primary physician at Envita, Dr. Poteet. They spent hours discussing Michelle's cancer and the personalized treatment plan developed for her unique cancer presentation. Dr. Poteet answered the many questions the couple had and used his vast knowledge to explain and teach the Buss' about Envita and our unique personalized approach to treating cancer. Michelle was extremely impressed with Dr. Poteet's knowledge and was elated that he took the time to really sit down and speak with her honestly and openly.
Every case of cancer is unique, and in our clinical opinion, every patient needs a personalized precision approach to properly address their disease. This is the foundation that Envita's cancer treatment protocols are built on and the driving force behind our patients' success. Envita has spent two decades cultivating, refining, and developing the effective cancer treatments from around the world. By taking these highly advanced therapies and precision targeting for each patient's genetic information, Envita has been able to make amazing strides against cancer, treating and helping patients like Michelle with extremely aggressive and distant forms of cancer.
Utilizing some of the most advanced personalized treatments in the world, Envita has built a cancer treatment clinic that excels beyond what most people think is possible. Michelle made the right decision and chose Envita to treat her late-stage metastatic cancer with amazing results. If you or a loved one is facing a late-stage or aggressive cancer diagnosis, please contact our Patient Care Coordinator team at 866-830-4576 and see how Envita can help you.