Ovarian Cancer Survivor – Tanis's Envita Review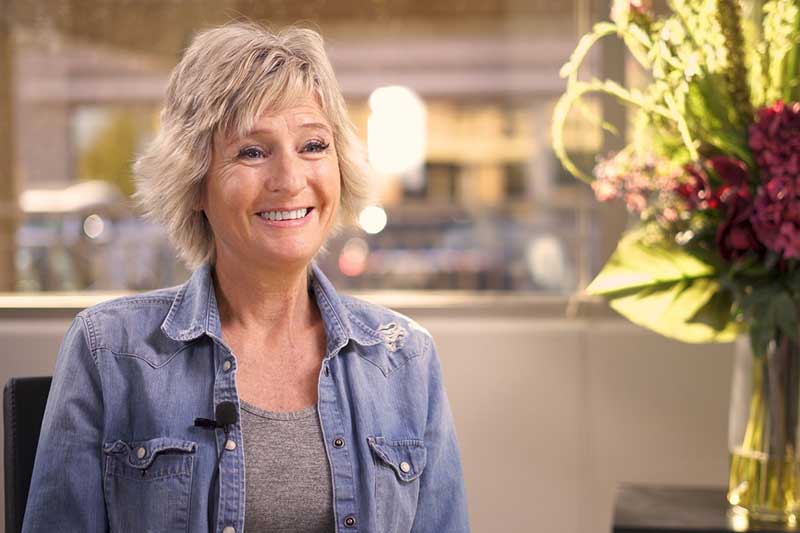 After conventional oncology failed to properly address Tanis's diagnosis, she was left worse than ever. She was disappointed by the lack of viable options her primary care doctors could offer her. Tanis knew that she needed more from her cancer treatment. Luckily, she found Envita Medical Centers. Envita is an integrative center of excellence with 20 years of experience providing personalized, genetically targeted oncology for hostile and resistant-to-care cancers. Envita provided the wide range of options Tanis needed for her ovarian cancer care, and together Envita and Tanis found the right ovarian cancer treatment plan targeted to her needs.
This video is for informational purposes only. Individual results will vary. Envita makes no guarantees. Consult with your doctor to see if CIPI™ is right for you. Not every patient is a candidate for Chemo Immuno Precision Injection. Some cancers may not have actionable biomarkers or molecular profiles. Do not alter your medical care based on any information provided in this video. Please, consult your doctor prior to changing or stopping any current medical treatment you are receiving.
Tanis had an aggressive form of ovarian cancer that had shown resistance to conventional oncology, a common occurrence among many of the patients who first arrive at Envita. The standard model of high-dose chemotherapies, aggressive radiation and invasive surgery often do not have the level of personalization, adaptability, or precision targeting necessary to successfully reach remission. Envita's decades of clinical practice have found that greater outcomes may be achieved with patient-specific, customized oncological protocols that are precision-targeted based on genomic analysis of the patient's specific cancerous mutations.
CIPI™, or Chemo Immuno Precision Injections, is one of Envita many proprietary ovarian cancer treatment options that takes full advantage of the precision targeting and micro-dosing strategy. Using interventional radiology, CIPI™ allows for precise delivery of personalized genetically targeted medications directly into the cancerous tumors. With this technique Envita can potentially achieve maximum exposure of the genetically targeted medications to the tumor, while combining micro-dosed chemotherapies and custom compounded adjuvant immunotherapies to allow for increased delivery and potentially reduced side-effects.
For Tanis, it was a simple decision. Conventional oncology did not achieve the success she wanted, and Tanis needed expert personalized care options that only Envita could offer. In a comprehensive two-hour meeting with Dr. Sears, her physician at Envita, Tanis learned more about ovarian cancer treatment options than she had during her entire time under conventional care. Dr. Sears worked closely with Tanis to custom tailor a cancer treatment protocol best suited for her unique expression of ovarian cancer.
Envita believes the future of medicine is personalized, precision care, not only in the treatment selection but also in the approach to care. For Tanis, what stood out the most to her was the radical loving care that Envita showed her. In Tanis's words, "everyone is so sweet and kind, and full of love." She could not say enough about her nurse Ashley and how caring she was. Tanis admits that she was terrified when she came to Envita, but Ashley and her physician Dr. Sears helped comfort her, giving Tanis the confidence to push through. What makes Envita special is more than just the advanced immunotherapies and genetically targeted oncology, but the supportive and loving environment created by the doctors, nurses, and staff.
With a discouraging absence of options from her conventional care provider, Tanis's background in health told her that her life depended on finding a better option. Tanis chose Envita because of its commitment to personalized medicine, its leading-edge, comprehensive genetic analysis, and its wide range of advanced conventional and research-based integrative treatment options from around the world. If you or a loved one is suffering from ovarian cancer or any other form of cancer, please do not hesitate to contact our Patient Care Team at 866-830-4576 and see how our personalized treatment options can help you.