Pancreatic Cancer Survivor – Jay's Envita Review
ENVITA MEDICAL CENTER | REVIEWS
---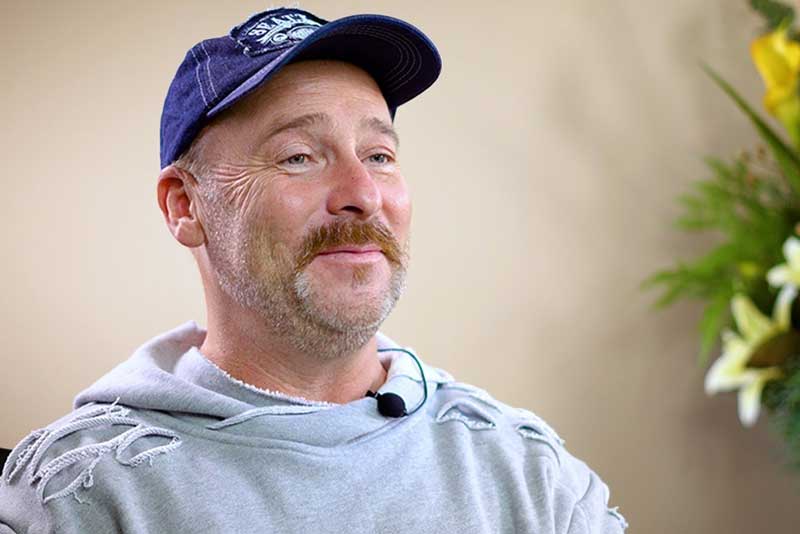 Doctors gave Jay only 8 months to live after being diagnosed with pancreatic cancer. They told him the tumor was inoperable, and chemotherapy may be ineffective, but as a father of seven with the rest of his life in front of him, he was not going to give up.
Then Jay found out about CIPI™, Envita Medical Center's innovative cancer treatment procedure. CIPI™, or Chemo Immunotherapy Percutaneous Injection, utilizes Envita's proprietary algorithm to design personalized, genetically targeted treatments combined with precision chemoembolization to achieve results where his previous treatments had failed.
This video is for informational purposes only. Individual results will vary. Envita makes no guarantees. Consult with your doctor to see if CIPI™ is right for you. Not every patient is a candidate for Chemo Immunotherapy Percutaneous Injection. Some cancers may not have actionable biomarkers or molecular profiles. Do not alter your medical care based on any information provided in this video. Please, consult your doctor prior to changing or stopping any current medical treatment you are receiving.
Since undergoing treatment at Envita, the tumors on Jay's liver are "completely gone," and the tumor on his pancreas has shrunk significantly. These results were something that conventional methods could not offer Jay. Now Jay is grateful for the time he has been given and has hope for a bright future.
When he began to feel pains in his side and back, Jay wrote it off as normal, but before long, the pain escalated, and his skin and eyes began to yellow. A gastrointestinal test revealed an inoperable tumor on Jay's pancreas and his doctors told him, "we can't do much for you, Mr. Wishloff."
The conventional system painted Jay with a wide brush, a one-size-fits-all approach with little to no treatment options to offer him. They gave Jay 8 months to live at best. Luckily for Jay, a good friend contacted him and told him about Envita Medical Center and the innovative CIPI™ procedure designed to treat difficult and inoperable tumors, like those often seen with pancreatic cancer."
CIPI™ utilizes customized chemotherapy protocols in combination with the body's immune system to necrose solid tumors that are difficult to penetrate and attack metastatic cancer cells that help spread and perpetuate cancer. By running a microcatheter through an artery, CIPI™ is a minimally invasive procedure that injects personalized chemo and adjunctive agents directly into the tumor for maximum absorption.
Envita's doctors use CIPI™ to treat cancers that are resistant to traditional delivery methods. Jay had tumors on his pancreas and liver, two areas that often form inoperable and difficult to penetrate forms of cancer. After Jay's first CIPI™ procedure, he knew that Envita was the right place for him to be. Now, after three CIPI™ procedures, all nine of the tumors on Jay's liver are gone, and the tumor on his pancreas has shrunk a centimeter. In Jay's words, "this definitely works."
Jay was first attracted to Envita because of the CIPI™ procedure, but he quickly realized that Envita offers more than just a cutting-edge personalized treatment. At his consultation, Jay and his wife witnessed one of Envita's patients ring The Bell and announce, "cancer-free, stage four to nothing." Jay and his wife were shocked; they could not wrap their heads around what just happened. However, they began to understand once they sat down with their physician Dr. Sears. He helped explain what Envita does for their patients and how they were going to help Jay. Dr. Sears looked Jay in the eye and told him, "keep a positive attitude, and we're going to win, we're going to beat this thing." Jay got the courage he needed from Dr. Sears and the compassion he saw at the clinic. Now, when Jay is getting treatment, he will hear The Bell's beautiful ring and he knows, "there's another one that gets a chance to live again."
Envita offers the most advanced procedures from around the world and couples them with precision-targeted chemotherapy. Envita builds personalized protocols to treat each patient's unique form of cancer. Envita Medical Center has specialized in late-stage and difficult to treat cancers for almost 20 years. We have been able to help thousands of patients find progress against their cancer. If you or a loved one is suffering from any type of cancer, please contact our patient care coordinators at 1-866-830-4576 and see what we can do to help you.