Stage 4 Esophageal Cancer Survivor – Jeff's Envita Review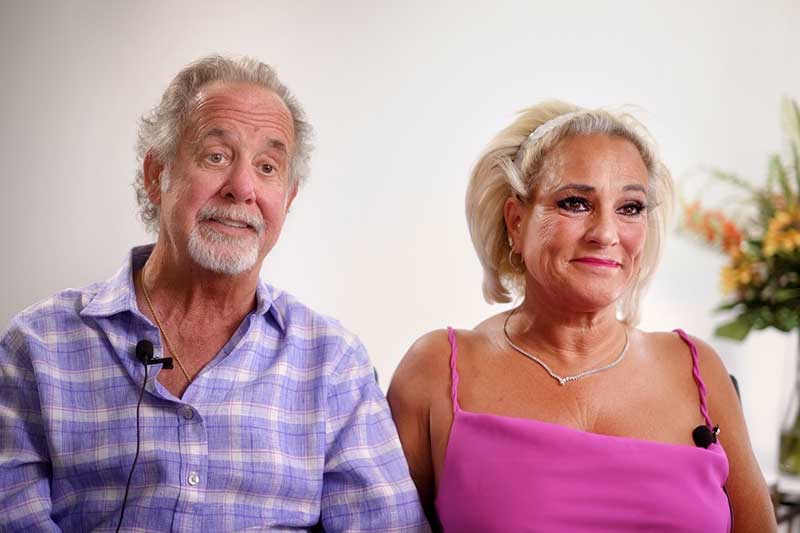 Like so many other cancer patients, Jeff's conventional chemotherapy protocol for his stage 4 esophageal cancer failed. When his oncologist gave him only 12 –24 months to live, Jeff and his wife Sandy knew they wanted a more targeted, personalized approach. They came to Envita Medical Centers in Scottsdale, Arizona for a precision second opinion.
Envita Medical Centers doesn't make any guarantee of outcomes. Results are not typical and will vary from person to person and should not be expected.
Envita has over 20 years of clinical experience providing precision oncology solutions for patients suffering from metastasized and complex cancer diagnoses that have not had success within the standard treatment model. Using proprietary advanced genetic diagnostics and analysis to identify and target Jeff's unique cancer expression, Envita custom designed an oncology treatment protocol specifically tailored to address the genetic targets of his stage 4 esophageal cancer.
In the conventional treatment model, Jeff spent 4 weeks receiving radiation and chemotherapy that left him not only wheelchair-bound and suffering debilitating side-effects, but also failed to produce successful results. Luckily, Jeff's wife Sandy was persistent in her research and discovered the many personalized cancer treatment options available at Envita Medical Centers.
Envita uses a precision approach, beginning with extensive genetic analysis to determine not only the mutational rates of Jeff's esophageal cancer, but also to uncover the specific genetic targets for treatment that were unique to him. Using this knowledge, Envita's physicians were able to custom design a treatment protocol that utilized micro-dosed, genetically targeted chemotherapy in conjunction with advanced precision immunotherapies and custom compounded adjuvant medications. Envita believes that a precision guided, genetically driven multifaceted approach to care is the future of personalized oncology, providing patients with powerful alternatives to cancer treatment.
At Envita Medical Centers, personalized care also means compassionate care. For Jeff, the staff was "Very attentive...so that makes it easy." Our Patient Care Team goes above and beyond to provide our patients with the utmost care to ensure that their experience is as comfortable as possible. Sandy notes that, "Between [PCC] Dania, [his nurse] Brooke, and Dr. Sears...they help educate you so that you can understand the process." We strive to make sure that our staff works together with patients and keep them fully involved in their care.
Jeff was able to achieve tremendous success against his late-stage esophageal cancer with Envita's personalized approach to cancer treatment. If you or a loved one is suffering from metastasized or complex cancers, please do not hesitate to contact our Patient Care Team at 866-830-4576 and receive your precision second opinion today!