Cancer Treatment Must Address Carcinogens Says Published Paper by Envita Medical Centers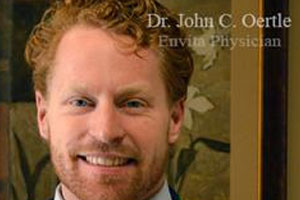 SCOTTSDALE, AZ--(Marketwired - January 22, 2015) - Patients are rarely given an answer about what caused their cancer and in response, Dr. John Oertle and his colleagues at Envita Medical Centers have released the peer reviewed paper, "Environmental Carcinogens and the Kinds of Cancers They Cause," which was just published in The Open Journal of Oncology. The goal of the paper was to outline the most common carcinogens and bring attention to how it impacts treatment. Predictably, tobacco, asbestos and radiation were listed, but some of the main carcinogens the public is unaware of were infections that most patients unknowingly have. According to Dr. Oertle, "Our mission at Envita for the last 15 years has been to help our cancer patients win when others have failed them. Knowing and treating the most targeted carcinogens allows us to better hit the cancer upstream and downstream via immune modulation to help achieve the goal of healing. We started this paper to bring the much needed attention to the different carcinogens that influence both genetic mutations and impair immunity, therefore fueling the inflammation that causes cancer." Carcinogens are many times the root cause for cancer via genetic mutations; a great example is how the Human Papilloma Virus inserts itself into the DNA and mutates the cell. The genes we are born with don't cause cancer, it's the carcinogens, chemical toxins and infections that turn on the switch and most patients have never had this addressed in their treatment.
Carcinogens are upstream influencers that drive the mutations that eventually lead to the genomic biomarkers that are expressed in cancer. It is important to realize that cancer is a disease of biomarkers and molecular profiles and not based on tissue locations like breast cancer or lung cancer. Tissue biopsies and staging alone make up the conventional cancer model used by hospitals and centers and these outdated methodologies have cost many lives. Envita, on the other hand, focuses on Genomics, or studying proteomics and bio markers that reveal targets for better treatment. Many physicians and patients are calling this the future of modern oncology. Delving into Genomics allows Envita's physicians to provide a deeper diagnosis and patients to improve their treatment plans.
Many times, after thorough testing, patients find the key carcinogens that were in fact the cause and contributor to their cancer and genetic mutations. Treating and removing the carcinogens during cancer treatment allows patients to finally address the causes. Dr. Oertle believes that, "Treating the cancer causes while selecting smart drug targets based on circulating tumor genomics helps our patients outperform." To learn more about treating cancer with genomics visit www.envita.com.