Dr. Dino Prato of Envita Health™ On The 5 Things Everyone Needs To Know About Cancer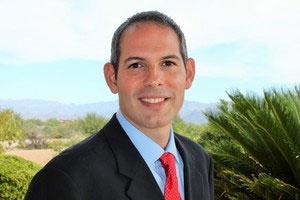 SCOTTSDALE, Ariz., November 20, 2023 - In a candid interview with Savio P. Clemente, Journalist and Stage 3 Cancer Survivor himself, Dr. Dino Prato, CEO and Founder, Envita Medical Centers and Envita Health™, discussed certain critical aspects of cancer care, which often get missed in standard oncology practice. He emphasized the need for precision oncology, as he believes it can drastically transform outcomes for patients dealing with this life-threatening disease.
Participating in an interview series called, "5 Things Everyone Needs To Know About Cancer," Dr. Prato highlighted that the majority of cancers are not solely attributed to inherited genetic factors but rather arise from somatic mutations and epigenetic influences. He reiterated the need to understand the causes responsible for these cancer triggers, and how utilizing precision oncology helps in unraveling these causes.
Getting access to detailed bioinformatics data about each patient's individual cancer may help in treating the disease at its core. In his clinical opinion, understanding the root causes responsible for triggering the disease in each individual patient is crucial for custom-developing powerful and comprehensive treatment protocols. "Access to more detailed information about each patient's cancer helps to reduce the dose of required chemotherapy for impacting the cancerous cells, which in turn helps with protecting the immune system from weakening," added Dr. Prato.
While targeting the cancerous cells in the body, it is critical to not lose sight of the patient's immune system, which explains why immunotherapies play a significant role in cancer treatment. "Most cancer should have multiple forms of immunotherapy built into the treatment including integrative adjuvants. Our immune system kills 10,000 pre-cancerous cells a day and getting and keeping our immune system strong is essential," said Dr. Prato. He explained that their innovative approach has helped enhance outcomes for several late-stage patients, many of whom were left with limited options in notable cancer specialty facilities in the country.
To overcome such challenges of limited options, Dr. Prato harped on the importance of seeking a true second opinion. "Most cancer centers treat cancer using the same NCCN (National Comprehensive Cancer Network) guidelines and that is not really a true second opinion. Instead, look for precision integrative options so you can get more information about your cancer, what caused it, and how to bring your body back to optimal health," he added.
If you are interested in knowing more about this disease and how an innovative and proactive treatment approach can be a gamechanger, read this detailed, bare-it-all interview. It also gives an insight into the passion behind Dr. Prato's relentless efforts in the area of cancer care and the calling that led him to walk on this path, consistently motivating him to strive for excellence!
* The 3rd party actuarial response data is based on an analysis 87 out of 129 patients that participated in Envita's Treatment Program in 2020. 42 patients were removed from the cohort due to the patients' inability to start or complete Envita's prescribed treatment for a variety of reasons, including advanced disease state, disease progression or inability to travel.