Envita Medical Centers's Dr. Dino Prato and Colleagues Publish on Cancer and Infectious Causes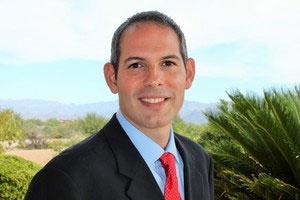 SCOTTSDALE, AZ--(Marketwired - Oct 8, 2014) - Envita Medical Centers is a leading health facility utilizing revolutionary research based treatments in the fields of late stage and complex cancers and chronic Lyme disease. For the last 15 years, Dr. Dino Prato and his team have been pioneering scientific breakthroughs that take an innovative, integrated, and highly effective approach to treatment. Dr. Prato and colleagues have recently published a peer-reviewed paper in the Open Journal of Medical Microbiology titled "Cancer and Infectious Causes." Despite the fact that infections are responsible for about 20% of all cancers worldwide, most treatment approaches largely ignore these underlying causes, and they're rarely addressed. Yet these infections can affect both the development of the cancer and its progression. Most cancer patients are never tested for these underlying infections and may never even know they have them. Latent infections can cause inflammation in the body, the mutation of genes, and can depress the immune system, all of which can create the "perfect storm" for the development and spread of cancers. Envita's therapies take a revolutionary approach to treatment by targeting these underlying infections as part of cancer treatment protocols. "Most patients don't know why they developed cancer in the first place. Envita tries to uncover these underlying causes in an effort to more effectively treat each patient's disease," says Dr. Dino Prato.
Dr. Dino Prato reasons: "These underlying infections play into the metastasis (spread) of the disease, and may play a vital role in the continual mutations we see within the same cancer patient. These infections ultimately can lead to debilitated immune compromised responses, which is why so many patients cannot fight cancer in the first place. We find when testing for detailed immune status with our patients, specifically CD56 and CD57, that natural killer cell viability and function are highly depressed with impaired activity and can be seen as an important prognostic indicator in cancer patients."
Based on multiple peer-reviewed studies, Dr. Dino Prato's paper aims to raise awareness for this often overlooked factor in oncology and Envita Medical Centers takes advantage of Dr. Prato's extensive experience in the field and his insatiable thirst for knowledge to keep up with the most current findings and treatment options that are being developed and made available to patients. "There is more to cancer than chemotherapy and radiation," Dr. Prato insists. "We must make available all the best personalized diagnostics and treatments from around the world and customize them to give each patient the best opportunity for better outcomes." Dr. Prato adds that many institutions including all major hospitals are busy marketing to the public with "feel good" integrative, alternative, or complementary treatments for cancer that really have no verifiable scientific merit and that is not what patients really need. The paper further includes a comprehensive listing of microbes that are directly involved in development of cancer. According to Dr. Prato, infectious diseases make up over 20% of all of all cancer causes and play a role in an estimated 85% of cancer deaths due to late stage complications.
Dr. Dino Prato founded Envita Medical Centers in 2001 with the goal of improving the lives of patients by combining advanced natural medicine and conventional medicine. Together with his highly competent and motivated team, Envita's visionary has instilled his goals into the center's mission to radically improve patients' lives and has been doing so for over a decade. Envita has developed proprietary immunotherapies for treating cancer via reestablishing essential immune function in highly personalized manner for each patient. Dr. Dino Prato adds, "This is the way forward in cancer treatment as immunotherapy offers far less toxic and overall better targeting than the standard run of the mill chemotherapy regimens." Envita Medical Centers has created a new standard for patient care in the United States, as well as internationally, and has become a leader of its industry. Dr. Dino Prato likes to call this the future of cancer treatment offered today.