Envita Partners with Vertisis Custom Pharmacy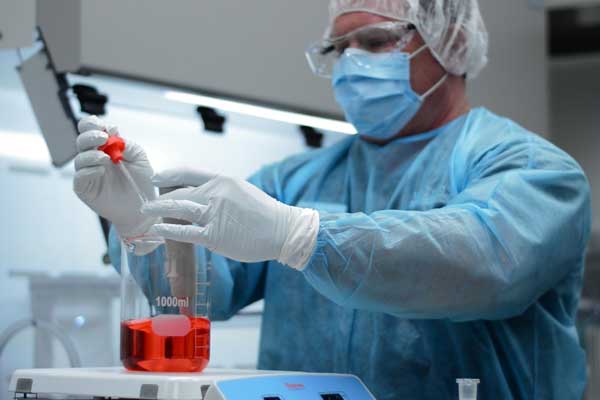 In 2015, Envita Medical Centers of Scottsdale, Arizona embarked on an exciting new venture. Dr. Dino Prato, the entrepreneurial heart and visionary of Envita Medical Centers, decided to bring his brand of integrative and all-inclusive medicine to the foundation of a new kind of pharmacy built from the ground up for personalized medicine: Vertisis Custom Pharmacy. Vertisis is a 503A compounding pharmacy that provides unique services and treatments based on the latest in research and development to integrative and naturopathic doctors around the country.
Dr. Prato was inspired to found this brand-new pharmacy because of the difficulty his doctors and patients had in obtaining the medicine needed for their treatments. The inability to treat his patients in a timely manner due to pharmacies not providing the medicines his patients needed began to disrupt their care. From this need Vertisis Custom Pharmacy was born and it was designed specifically with the patient in mind. Regular pharmacies do not mix medication for individuals and even 503B compounding pharmacies mass produce their cocktails in bulk for many people at once. It seemed there wasn't a place to consistently get truly personalized medicine, thus Dr. Prato stepped in to fill the void.
Unlike other kinds of compounding pharmacies, Vertisis Custom Pharmacy prepares medications on a patient-by-patient basis through doctor prescriptions and has a strong emphasis on personalized medicine which is shared by Envita Medical Centers. As a proponent of natural and integrative medicine, Dr. Prato designed Vertisis to incorporate many therapies and treatments not available at other compounding pharmacies such as vitamin and nutritive therapy as well as the ability to combine these regimens with conventional treatments like chemotherapy.
In addition to offering these unique services, Vertisis Custom Pharmacy was designed to be an ultra-modern facility from the start. Vertisis is the first and only compounding pharmacy in the western half of the nation to proactively meet USP 800 requirements for high-risk compounding which go into effect later this year. With these changing laws fast approaching, there may be literally nowhere else to go for the medicine needed for patient specific treatments. Abiding by these high standards for the quality of medication prepared at the pharmacy, Vertisis Custom Pharmacy goes above and beyond in all categories, even testing each individual batch of medication by third party laboratories, to ensure that the drugs prepared are always safe, effective.
Of course, the heart of the Vertisis concept lies in the doctor's practice and Vertisis is devoted to supporting independent practices across the country. Vertisis provides the medications doctors need to treat their patients but also seeks to support doctors in other ways, such as education. Unipathic Medicine is an online resource for doctors to learn about the benefits and uses of advanced integrative medicine and the latest technologies in personalized medicine and is partnered with Vertisis to make implementing that knowledge even easier.
With this hard-hitting team of doctors and pharmacists working together for end-to-end patient care, it seems that patients visiting this Envita Medical Centers will be among the few in the nation to experience medicine designed from the ground up and personalized just for them and them alone. True personalized medicine at last!