Envita Publishes Important Chronic Lyme Disease Treatment Study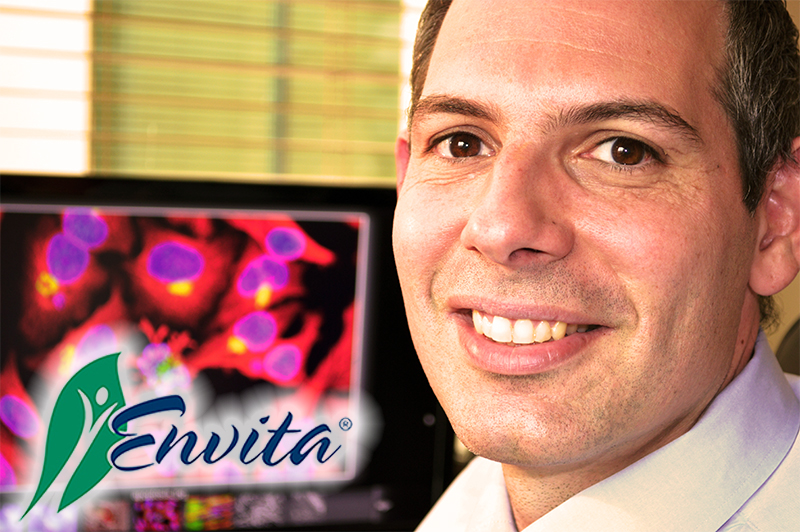 SCOTTSDALE, AZ--(Marketwired - December 16, 2014) - A revealing new study on chronic Lyme disease treatment and the inherent complexities was just published by Dr. Dino Prato and colleagues from Envita Medical Centers and featured in the Open Journal Of Medical Microbiology. The study is titled, "Borrelia burgdorferi: Cell Biology and Clinical Manifestations in Latent Chronic Lyme," and it offers an extensive overview of 157 published papers that provide crucial insight into a better understanding and the proper diagnosis/treatment of chronic Lyme disease. Starting with an in-depth explanation of the Borrelia genome and pointing to key clinical factors, it paints a picture to help physicians and patients better understand what is really occurring in Lyme disease. The paper explains the severity of the Borrelia, its complexities, and complications in the diagnostics and clinical treatment.
Envita maintains that chronic Lyme disease is very complex and the symptoms, co-infections, immunity and other complicating factors vary from case to case, and each person's case can be unique and different. This is why personalization could be the strongest and most valuable tool moving forward in the fight against chronic Lyme disease. Armed with the correct scientific outlook and a detailed overview, we feel patients and practitioners can do better. Co-infections, patient's immunity and genetic inborn issues of metabolism amongst other factors play a vital role in the successful treatment of chronic Lyme disease.
According to Dr. Prato, the founder and CEO of Envita, "There are so many complex factors to chronic Lyme disease it's so easy to see why many practitioners are not well equipped to diagnosis and treat it effectively." Unfortunately, these oversights have led to widespread problems across the world for many patients whom are undiagnosed, or wrongly diagnosed and worse yet are unable to receive accurate treatment. It has long been known that tests have false negatives and false positives. However, good clinical judgment and experience helps to identify and recognize these unique factors present within each patient's presentation of the disease and bring forth appropriate treatment.
The study reveals that Fibromyalgia, chronic fatigue syndrome, rheumatoid arthritis, and Parkinson's may in fact be linked to chronic Lyme disease. This is a very important aspect of why so many Lyme disease patients have difficulty finding the right treatment. The following diagram is to better explain why certain conditions can be confused with symptoms associated with chronic Lyme disease. Of the diseases listed in this table, the symptoms of fibromyalgia are more closely related to chronic Lyme disease.
It is important to note that many times chronic Lyme disease is treated ineffectively with antibiotics. There are several crucial, overlooked indicators within the patients' immune system that may in fact provide a guide to whether antibiotic treatments will respond within a patient at all. Numerous other contributing issues discussed in the paper; genome of the infection, immune evasion, treatment of the disease, cellular process need to be considered in detail to establish proper medical treatment. Personalization in our opinion is likely the key to better diagnosis and treatment of chronic Lyme disease for patients.
For over a decade our experience and dedication has been focused on helping patients be free of Lyme disease. If you have any questions about Lyme disease treatment or our paper, contact us. The full version of the Borrelia study can be found here: http://www.scirp.org/Journal/PaperInformation.aspx?PaperID=51411#.VI8VEjHF8WI