New Envita Study Shows Chronic Lyme Disease "Fools" Immune System, Resistant to Antibiotics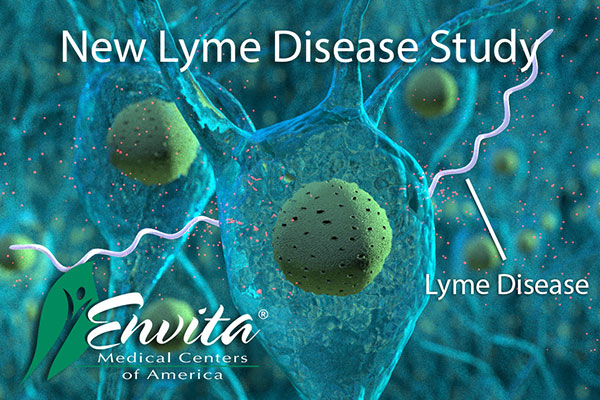 SCOTTSDALE, AZ--(Marketwired - April 28, 2015) - Envita Medical Centers has just published an eye-opening peer reviewed study explaining how chronic Lyme disease persists in patients and resists against most treatment, including antibiotics. The paper is titled, "Chronic Lyme Disease: Persistent Clinical Symptoms Related to Immune Evasion, Antibiotic Resistance and Various Defense Mechanisms of Borrelia burgdorferi" and it can be found in The Open Journal of Medical Microbiology. Dr. Dino Prato, founder of Envita, and his colleagues, demonstrate that several key mechanisms of Borrelia burgdorferi (known as bb or the bacteria behind Lyme disease) allow the disease to evade the immune system and sometimes defy treatment altogether, which in turn prompts the infection to become chronic.
The Envita study exposes Borrelia's pesky ability to change the genes that are expressed on the outer surface of the bacteria in a manner that "confuses" the immune system's capacity to recognize it. These disguises do not fool antibiotics but they do buy the bacteria time to find a hiding place and create protective environments such as biofilm to hide within the body. When Borrelia persistently lingers in a patient's body, coinfections, immune down-regulation and secondary co-infections, such as viruses, can form a complex biological environment that causes treatment to become difficult.
According to Dr. Prato, "At Envita, the CLDC (chronic Lyme disease complex) patients we encounter have multiple infections, heavy metal toxicity, an immune compromised state and even neuropathy related to lingering neurotoxins of chronic Lyme disease. Because of this, we have had to develop personalized treatments for each patient and we believe that our new comprehensive approach is the best way forward."
A unique component of the study discusses the potential failing of antibiotics, especially when it comes to long term exposure to the disease. That is evidenced by the passage, "In addition to Bb's ability to protect itself from the immune system, many of the functional attributes and bacterial loci can influence the ability to treat Lyme disease with various antibiotics. Although Bb is susceptible to antibiotic treatment during early infection or treatment for Lyme disease, the bacteria is able to traverse the blood brain barrier, endothelial tissue, and imbed itself in joints. Bb can also enter certain cell intercellularly in addition to invaginating itself in a manner that reduces the potential exposure of antigens and limits the effectiveness of antibiotics." Because of all these factors, Envita feels that patients and doctors in all states need to be aware of Lyme disease and its complications, as well as have access to better and more comprehensive personalized treatment.