Precision Cancer Treatment: Envita's Published Study on Metronomic Dosing a Game Changer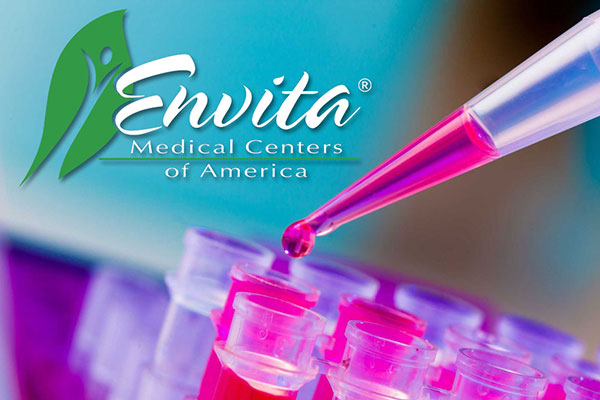 SCOTTSDALE, AZ--(Marketwired - June 16, 2015) - The popular method of using maximum dose chemotherapy may soon be replaced with a concept called metronomic dosing. This relatively new process involves using low dose chemotherapy in frequent, equally spaced intervals, which allows more actionable targets to be hit simultaneously. Dr. Dino Prato, the founder and CEO of Envita, has said that, "Combining this type of chemotherapy with biomarker driven or genetically targeted cancer treatments holds promise but many of the biomarker drugs on the market can still be harmful to patients and be less than comprehensive. Metronomic dosing may solve the issue of harmful biomarker drugs by lessening the toxicity." In an effort to improve the treatment of cancer, Envita published a study in The Journal of Cancer Therapy called "Novel Approach to Chemotherapy and Administration Selection with Metronomic/Fractionated Dosing," which describes metronomic dosing in detail as well as the possible benefits of the method.
Directly from Envita's latest study, "Metronomic dosing of chemotherapy was introduced in the early 2000s and has since gained recognition as a potential game changer in the manner of which chemotherapy can be administered." The highlights of this type of treatment method include: "Minimized overall side effects, longer durations, the potential to minimize multi drug resistance mutations, and the potential to safely use more than one chemotherapy regimen of treatment." Furthermore, "Metronomic dosing combined with a patient's molecular profile derived from biomarkers holds significant potential for choosing the best chemotherapy to offer the maximum results." Upon reading the study it is clear why Envita prefers biomarker based chemotherapies combined with metronomic dosing as opposed to standard chemotherapy.
The benefits of metronomic dosing do not stop there. Dr. Prato has stated that, "When metronomic dosing is combined with immunotherapy and adjunctive phytotherapeutics (plant based targeted therapies) it has the potential to help cancer patients even more. This combining of different treatment modalities all at once could be a better way to approach cancer treatment." A promising change in cancer treatment is on the horizon and Envita is on the forefront, implementing the best up to date therapies that the world has to offer.