Cervical Cancer Survivor – Lisa's Envita Review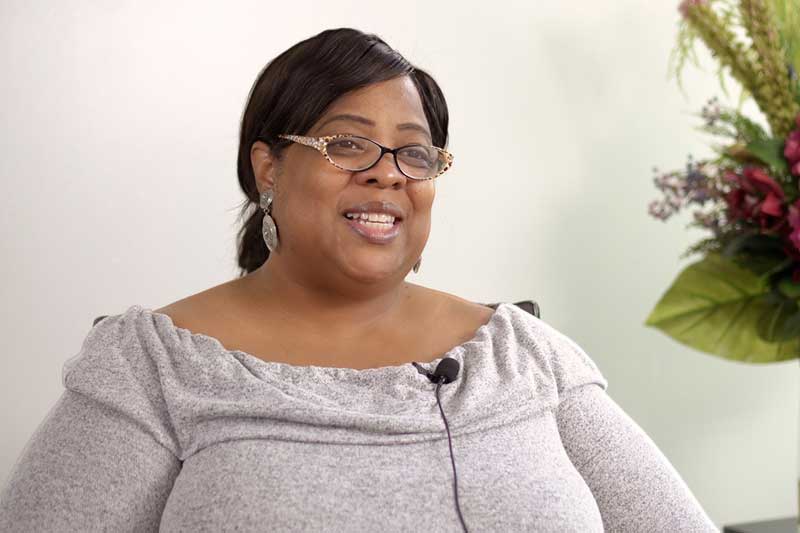 When it came to treating her cervical cancer, Lisa's conventional oncologist utilized the standard NCCN guided protocols involving invasive surgery and high-dose radiation to attack her disease. However, they never addressed root causes. Lisa needed a precision second opinion with treatment options personalized to her unique diagnosis. That is why she decided to let Envita Medical Centers be her center of excellence.
Envita Medical Centers doesn't make any guarantee of outcomes. Results are not typical and will vary from person to person and should not be expected.
With over 20 years of clinical experience providing customized precision oncology solutions, Envita offers personalized treatment protocols that utilize the latest advancements in targeted chemotherapy delivery and genetically based adjuvant immunotherapies to bolster the patient's natural defenses to fight their disease. Envita's proprietary treatments and radical loving care helped Lisa find relief from the pain and suffering of her cancer and radically improved her quality of life.
Envita has spent the last two decades sourcing top-of-the-line integrative cancer options from around the world for the benefit of their patients. Unlike the current NCCN guidelines that treat cancer solely based on cancer type and staging, Envita uses an advanced precision approach. Next-generation genomic testing and analysis serve as the foundation for creating patient-specific, genetically targeted treatment protocols that set Envita apart from other cancer treatment facilities.
Envita's proprietary advanced testing and genetic analysis identified Lisa's cancer targets, immune deficiencies, and potential carcinogenic factors that may have driven the development of her cancer. With this in-depth information, Envita's doctors built a customized comprehensive protocol designed to relieve her symptoms and target the cause of her cervical cancer.
The immune system is an integral factor in treating cancer, and high-dose radiation and chemotherapies can often cause immense damage to a patient's immune system when not properly targeted. Envita utilizes a more targeted, precision approach when treating its patients. With advanced genetic testing, Envita's doctors identified a personalized protocol for Lisa that consisted of genetically targeted therapies and advanced immunotherapy. Genetically targeting a micro-dosed form of chemotherapy in combination with adjuvant agents is one of Envita's greatest weapons against cancer.
GTFC, or Genetically Targeted Fractionated Chemotherapy, is designed to provide optimal targeting of a patient's unique cancer biomarkers while utilizing the lowest possible doses of chemotherapies to effectively treat the disease. GTFC has the potential to provide precision results while minimizing debilitating side-effects. It was exactly this approach that Lisa was looking for in her treatment.
Recovering Lisa's immune system after the damage caused by her high-dose radiation and surgery was an integral factor in her success at Envita Medical Centers. Envita employed the widest range of personalized immunotherapies and adjunctive natural compounds available, helping Lisa "have life and have it more abundantly." She is so grateful to all the staff and the support they gave her. In her words, "the warmth, the love, the spirituality, it's so inviting, and it brings comfort amid the mist pain." With Envita, Lisa's pain was relieved, and she was climbing mountains instead of struggling to climb out of bed. Lisa asks anyone suffering from cancer of any type to contact Envita Medical Centers and "give yourself a chance."
With personalized treatments and genuine loving care, Envita relieved Lisa's excruciating symptoms and treated the root cause of her cancer. If you or a loved one is suffering from metastasized or complex cancers, please do not hesitate to contact our Patient Care Team at 866-830-4576 and receive your precision second opinion today!