Dedifferentiated Liposarcoma Survivor - Isabel's Envita Review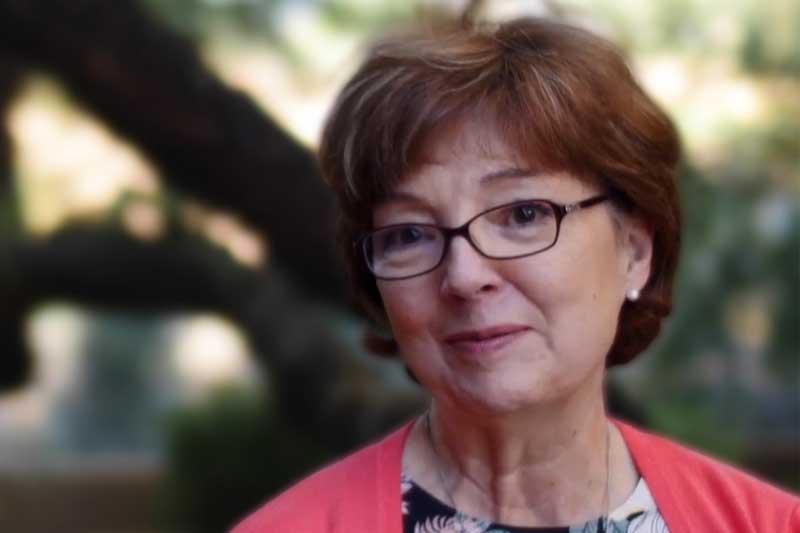 In early 2016, Isabel was having extreme intestinal pain and problems with her bowel. Isabel and her husband Brent struggled to pinpoint the cause of her intestinal problems because she was consistently receiving incorrect diagnoses. A CT Scan revealed a baseball size mass in her abdominal area which led to surgery to remove it. The mass was diagnosed as an infection, leading to massive doses of antibiotics to treat it. Within a month the mass had grown back larger than the previous one, leading to a second surgery. This time the mass was diagnosed as inflammation. This led to steroid treatments that slowed growth for 8 months, but the mass started to grow rapidly yet again, leading to a 3rd surgery to remove it. This surgery took 9 hours and 4 surgeons, during which a section of the colon and a third of the bladder had to be resected. This was followed by 3 weeks of hospitalization. This time the mass was diagnosed as dedifferentiated liposarcoma, an aggressive form of cancer. Isabel's body could not endure any more surgeries in that area. Radiation was recommended to better ensure the cancer does not grow back but it was quickly concluded that Isabel's body would not tolerate the radiation. At that point she was told hope and pray for the best. Isabel lamented that "We were running into so many issues, I thought that was it." She had lost hope, and her doctors were not giving her any other options to fight her cancer. That's when her husband Brent took action. He had heard about Envita's unique approach to treatment from one of Isabel's doctors and reached out looking for answers.
Envita Medical Centers doesn't make any guarantee of outcomes. Results are not typical and will vary from person to person and should not be expected.
From the start, Isabel and Brent were "so impressed" with Envita Medical Center. Their physician Dr. Poteet was attentive and compassionate, and Isabel and Brent were amazed that he was so well informed about her personal situation on their first visit. They were impressed with Envita's focus on identifying and treating the root causes of Isabel's cancer, instead of just treating the symptoms. For the first time they felt like they were truly participating in Isabel's care. "The great thing about the clinic," Isabel said, "is that they teach you and involve you in your care." Isabel and Brent felt empowered by Envita. The Envita Medical Center staff is always there to answer any question and it is important that their patients understand the treatment they are opting to participate in. Isabel and Brent noticed this commitment and were comforted by the passionate and involved staff. For Brent, the great thing about Envita is "they counsel and guide you through the treatments, telling you all the pros and cons. It's just a wonderful place to be treated."
After five weeks of personalized treatment at Envita Medical Center, Isabel's CT scan and an MRI found no signs of her cancer. For the first time in a long time, Isabel felt true hope: "Your body relaxes and all of a sudden you know you are going in the right direction." Envita is offering a whole new approach to medicine. As Brent put it, "Envita is looking at the whole person, not just the physical but the spiritual, emotional, and social too." Brent was convinced that the amazing nurturing environment Envita provided helped his wife just as much as the customized medicines and cutting-edge technologies. "We felt energized, but not just from the treatment but from the way the staff talked and treated us--it was really warm and energizing!" Brent felt respected and comforted by the doctors, PCCs, and the rest of the staff. Envita's positive and kind attitudes help to heal Isabel and in her own words, "I feel empowered, I can do this."
Envita Medical Center is dedicated to providing the best and most compassionate care for our patients. We know that it takes a combination of state-of-the-art medicine and a positive community of respect and passion to truly combat cancer. If you or your loved ones are struggling with the cold inflexible methods of your conventional treatment and are looking for a different approach to treating cancer, please contact our Patient Care Coordinators at 1-866-830-4576 and let us help you feel empowered to fight your cancer. May God bless you on your journey to healing!