Diana's Breast and Lung Cancer Story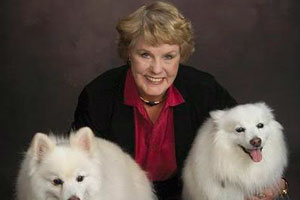 Diana was diagnosed with breast cancer after she decided to get a routine mammogram before leaving on a long vacation. Her doctors wanted to perform surgery in order to remove either the tumor itself or the entire breast, based on what they saw as the worst case scenario. Although she was absolutely frightened by the news, she just wasn't ready to move forward until she obtained a second opinion.
Diana contacted Envita, whose doctors asked her to get a PET scan before making any decisions or developing any treatment plans. She had to fight her doctors who didn't see the value in a PET scan as they were comfortable with the original plan going forward. Fortunately, she stood her ground because doctors then discovered lung cancer on the PET, which is a completely different cancer in addition to the breast cancer that was originally discovered.
Envita sought out the most advanced, targeted treatment available for Diana with the least amount of side-effects. They immediately started with immunotherapy to help fight cancer cells and fortify her immune system. She was then able to receive cutting edge, targeted radiotherapy to treat her tumors with little to no side effects or collateral damage to the rest of her body.
Diana has remained cancer free since undergoing treatment and looks forward to many more years of great health!