Envita Recovery Story - Annie Perkins Golladay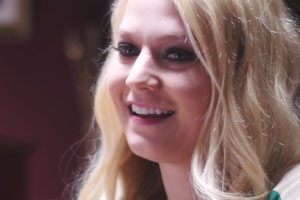 Annie's story began when she was 19 years old. She traveled to China in 2007 where she received hundreds of bug bites. That was when Annie began to notice an increased level of pain in her stomach, only to have several symptoms flare up all at once a couple months later, in March 2008. These "attacks" would last a couple of hours and include: rash, burning sensation of the skin, extreme stomach pain and cramping, loss of feeling in limbs, swelling of the throat, face, eyes, ears, hands, and feet, rapid heart rate, fever, chills, shortness of breath, dizziness, fainting, diarrhea, nausea, and vomiting.
With the help of her mom, dad, and Envita, Annie soon learned that she had Lyme disease. Further testing during the treatments proved that she was not only dealing with Lyme disease, but also other infections and many viruses and parasites.
Envita Medical Centers doesn't make any guarantee of outcomes. Results are not typical and will vary from person to person and should not be expected.