Follicular Non-Hodgkin's Lymphoma Survivor – John's Envita Review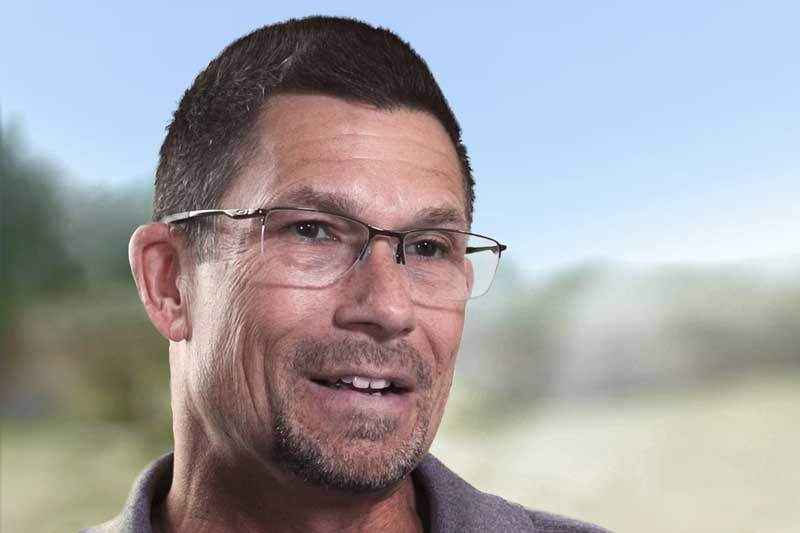 When doctors first diagnosed John with follicular non-Hodgkin's Lymphoma, his life stopped. Like many cancer patients, he and his wife Karen focused on getting the best treatment possible, and with an aggressive form of Lymphoma, time was of the essence. However, testing became a slow and lengthy process, and when John finally did get in with one of the most highly sought-after oncologists in his area, he was treated like just another case. Then he found Envita Medical Centers and our personalized approach to cancer treatment. With advanced integrative medicine, genetically targeted therapies, and outstanding service and passion, John and Karen felt Envita was the best option for his cancer therapy. They urge anyone with a late or early-stage cancer diagnosis to "do whatever it takes to get here."
Envita Medical Centers doesn't make any guarantee of outcomes. Results are not typical and will vary from person to person and should not be expected.
John's cancer story started when he discovered a marble-size lump on the side of his neck. He decided to get a biopsy on the lump, and the results were devastating. The doctors told John that he had Lymphoma but could not specify the type. John and Karen were understandably shocked and overwhelmed by emotion. They called a family meeting and discussed their situation with their children. John told his children, "we are going to fight this thing," and they wanted to get treatment as soon as possible. However, the conventional medical system can be a difficult place to navigate, as John and Karen would soon come to learn.
In Karen's words "Everything took forever." John and Karen were caught up in the red tape and grinding gears of standardized medicine and it would only feel worse after visiting an oncologist. John and Karen sought out one of the most highly regarded oncologists in their area, but John was disappointed when his oncologist treated him like another "bread and butter case." The doctor showed little concern for what John was going through and was handcuffed by insurance when it came to treatment options. John knew that this oncologist could only provide him with a set chemotherapy protocol that would cause terrible side-effects. In Johns words, "they may want to do something better, but they can't." Searching for better options, John and Karen had a family of friends who had all gone to Envita Medical Centers for chronic Lyme disease and they suggested that John investigate Envita's cancer treatment options before he does anything else.
Karen was the first to call Envita and speak to Sam, the same Patient Care Coordinator their friends had. Karen was instantly put at ease by Sam. Sam was so understanding and helpful that Karen could not help but feel that "God was showing us, again, this is where you're supposed to go." Sam and all the staff at Envita helped make John and Karen feel at home. This was a huge relief for Karen. She had to commute from Iowa during John's treatment, and it was comforting to her knowing that John was in good hands with the warm and helpful staff at Envita.
John's experience at Envita was life-changing for him. Envita's physician, Dr. Matthias, had a unique approach that was vastly different from his former oncologist. They spent hours discussing John's condition and Dr. Mathias took the time to explain John's treatment protocol to him and was upfront about the difficulties John would be facing. He talked to John about how important it is to detoxify patients and rebuild their immune system before and during chemotherapy. The immune system is an integral part of fighting cancer and Envita utilizes customized natural and conventional therapies to both rebuild a patient's immune system and weaponize it against cancerous cells. By combining the best conventional therapies and the most effective and research-based natural therapies, Envita provides patients with individualized care.
John's PET scan came back recently, and he has no signs of cancer in his abdomen, shoulder, or neck. John and Karen could only describe their experience as "amazing," and "incredible." Dr. Matthias and all the Envita staff are overjoyed to see John's progress. If you or a loved one has cancer and is looking for the highest level of treatment and care, please contact our Patient Care Coordinators at 1-866-830-4576 and see if Envita Medical Centers is the right choice for you.