Jason's Story - Using Nutrition and Integrative Medicine to Battle Cancer at Envita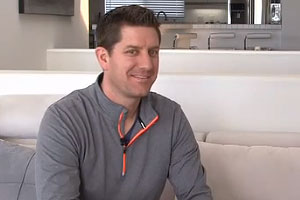 Natalie Jill Fitness made this video of Jason Jenkins, who was diagnosed with cancer and overcame it without traditional treatment, but instead used nutrition. The video is a bit long, but Jason mentions how he came to realize how his poor diet and lack of exercise was feeding his cancer. The clinic that helped him understand this was none other than Envita Medical Center (check the 9:45 minute mark).
Jason says he met other Stage 4 cancer patients, including a patient with Stage 4 breast cancer that spread to the lymph nodes that Envita had helped. That was the moment he realized he was in the right place. Jason goes into deep detail about his personal history, the difficult lifestyle changes he had to make (especially giving up soda!) and why he chose to forgo the conventional route.
Envita Medical Centers doesn't make any guarantee of outcomes. Results are not typical and will vary from person to person and should not be expected.