Kim's Experience with Lyme Disease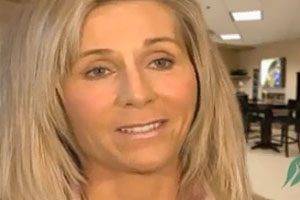 Kim was misdiagnosed by many other clinics and doctors before finally coming to Envita Medical Centers, where she ultimately discovered that she had contracted Lyme disease complex, among numerous other infections. With the help of Envita's innovative treatments, Kim got both her life and her health back. Learn more about Lyme disease here.
For a more in-depth discussion of Lyme disease and its treatment, watch our prerecorded short webinars. We will walk you through our powerful strategies and explain how Envita Medical Centers approach treatment. From informal surveys we've taken, most patients and doctors feel our educational webinars have improved their understanding of Lyme disease by 80%. As always, the best prescription is education!
Envita Medical Centers doesn't make any guarantee of outcomes. Results are not typical and will vary from person to person and should not be expected.