Large Cell Neuroendocrine Carcinoma Survivor - Tomas' Envita Review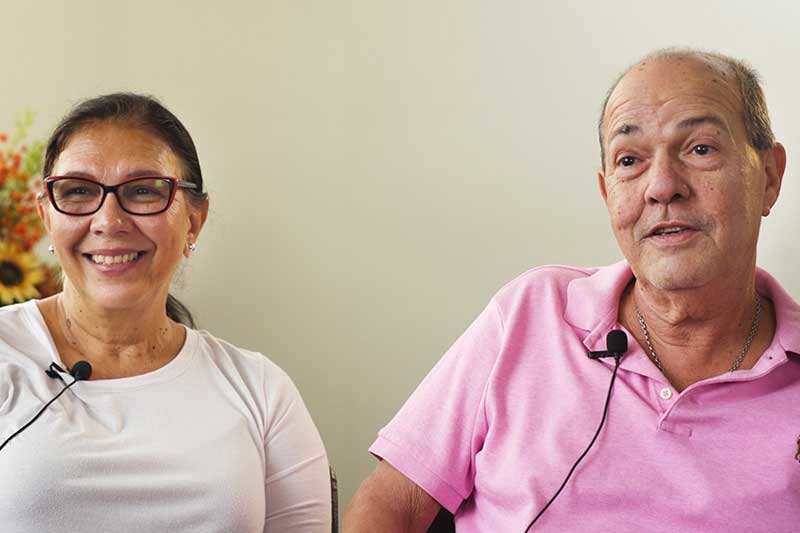 Tomas was experiencing excruciating pain in the back coupled with breathing difficulties, which led to the diagnosis of neuroendocrine cancer. He started conventional care, but the doctors did not seem very hopeful about his outcome, so his daughter researched extensively to find a precision second opinion for him. Fortunately, she found Envita Medical Centers and reading about our advanced integrative and personalized treatment approach she was convinced that her father "would make it".
Envita Medical Centers doesn't make any guarantee of outcomes. Results are not typical and will vary from person to person and should not be expected.
Envita Medical Centers, located in Scottsdale, Arizona, is a world-class integrative cancer care facility with over 20 years' experience treating late stage and refractory to care cancer patients. We use advanced proprietary genomic testing to determine each patient's unique cancer microenvironment and genetic markers. This crucial information is the hallmark of our precision-targeted treatment approach, which is personalized to optimize outcomes for our patients.
When Tomas came to Envita, he was wheelchair bound because he had lost his balance and could not walk, but today he feels strong enough to "fight Tyson". Tomas and his wife are so happy they took the decision to travel 1,700 miles away from their home in Florida to receive this life-changing treatment. "Dr Quart is an amazing doctor who went over and beyond what needed to be done," said Margarita, Tomas' wife, who has been with him throughout his 10-weeks long treatment at Envita.
Envita uses several cutting-edge precision cancer therapies like the GTFC (Genetically Targeted Fractionated Chemotherapy) and CIPI™ (Chemo Immuno Precision Injections) to turn the tide in favor of our patients. GTFC uses metronomic doses of targeted medicine to improve cancer kill, while minimizing impact on the healthy cells so the body's natural immune system does not get weakened. CIPI™ is designed to deploy chemo, immunotherapy, and chemo adjunctive agents directly into the tumor, to shut it down intratumorally. Depending on each patient's individual needs the doctors at Envita use a combination of different treatment options including immunotherapies to not only target their cancer cells, but also strengthen their immune system to better deal with cancer.
Dr. Quart was persistent about getting to the root of the cancer and addressing it so Tomas could experience favorable results. "The more she looked, the better he got," said Margarita. The couple was very happy with the level of care they received at Envita, they felt like they were a part of a "big family", where the entire team got together, offering the best chance to help Tomas succeed.
Tomas and Margarita are happy they took the decision to come to Envita. They felt so optimistic and encouraged during their treatment at Envita because the expert medical team here leaves no stone unturned to target cancer cells from all possible angles. If you or your loved ones have any questions regarding complex or late-stage cancers, please do not hesitate to call our Patient Care Team at 866-830-4576.