Lyme Disease Treatment - Aaron's Envita Review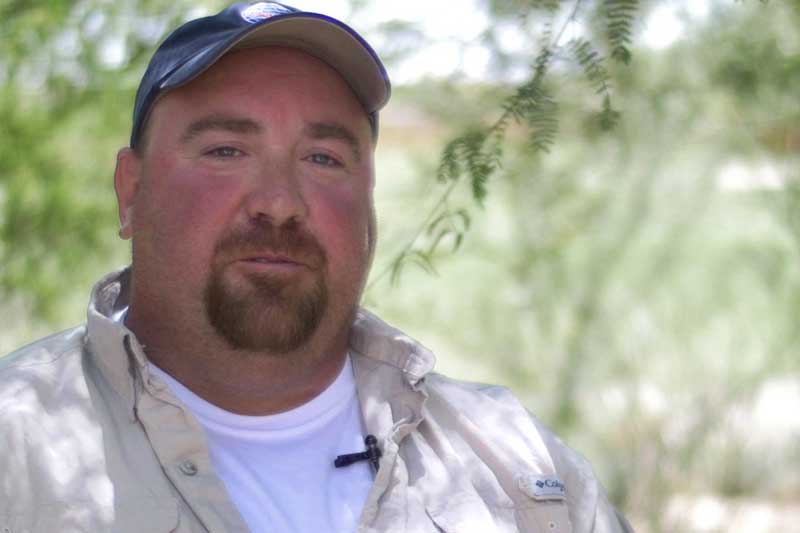 We all know how hard Chronic Lyme Disease Complex can be to live with and we all know the dark places it can take you to when you're in such pain and suffering. Lyme disease almost ended Aarons life; he was on the edge of doing the unthinkable because of his condition. If it were not for his young daughter, and his desire to be there for her, Aaron might not be here today. Even though he wanted to end it all, he wanted to walk his daughter down the aisle more. Now, Aaron is looking forward to a bright future with his daughter because in his own words, "Envita, I would say, saved my life."
Envita Medical Centers doesn't make any guarantee of outcomes. Results are not typical and will vary from person to person and should not be expected.
Aaron suspects he contracted Lyme disease from tick bites he received while perusing his work as a wildlife photographer. In 2006 Aaron began to notice symptoms. He began to slow down and work was getting harder and harder. By 2008 the fatigue was undeniable and by 2010 Lyme disease had all but destroyed Aaron's life. His symptoms had increased and multiplied; he was experiencing terrible muscle and joint pain, swelling, fatigue, and brain fog. Aaron had to quit working and was bedridden for two years while he desperately looked for answers.
He made the-all-to-familiar and frustrating rounds-jumping from doctor to doctor treatment to treatment--with no results. Eventually he found a Doctor in Missouri that diagnosed him with Lyme disease, and he was started on oral antibiotics. Aaron began to feel better but this only lasted 4-6 weeks before he would have to go back and do it again.
Then something amazing happened. Out of the blue, both of Aaron's parents sent him a message to investigate Envita Medical Center, each without knowing that the other had come to the same conclusion This providence would be the answer Aaron was looking for. Having a background in microbiology, Aaron began to investigate Envita and became really interested in what Envita was offering. After looking at Envita's website and talking with representatives, Aaron thought that Envita made sense and decided to come to Arizona.
Within his first week of treatment at Envita Medical Center, Aaron's fatigue started to go away and by week two his brain fog was gone. Aaron said that "Envita made a huge difference, it made all the difference". He talks about his physician Dr. Warren with admiration and gratitude, "he was fabulous". Aaron said that Dr. Warren was extremely knowledgeable about Lyme disease and the complicated interactions that can occur in Chronic Lyme disease complex. He was passionate about his patients and compassionate for the symptoms they suffer through. Furthermore, Aaron praised his Personal Care Coordinator Danielle. "She is amazing" boasted Aaron, "there for every need I had". Aaron said that he never wanted for anything and "she made everything so smooth and easy, all I had to do was show up".
Now Aaron is looking forward to returning home to his daughter, so he can show her the healthy and symptom-free father that she has never seen in her lifetime. He thanks Envita for saving his life and is grateful for having a second chance. Here at Envita we are ecstatic for Aaron, and so grateful that they were able to help him. If you or a loved one is suffering from Lyme disease or a potential misdiagnosis, please don't hesitate to reach out. We have a team of highly-trained professionals who can help answer your questions and set you on the path to healing. Please contact our Patient Care Coordinator team at 866-830-4576 and let us help you get your life back.