Lyme Disease Treatment – Amy's Envita Review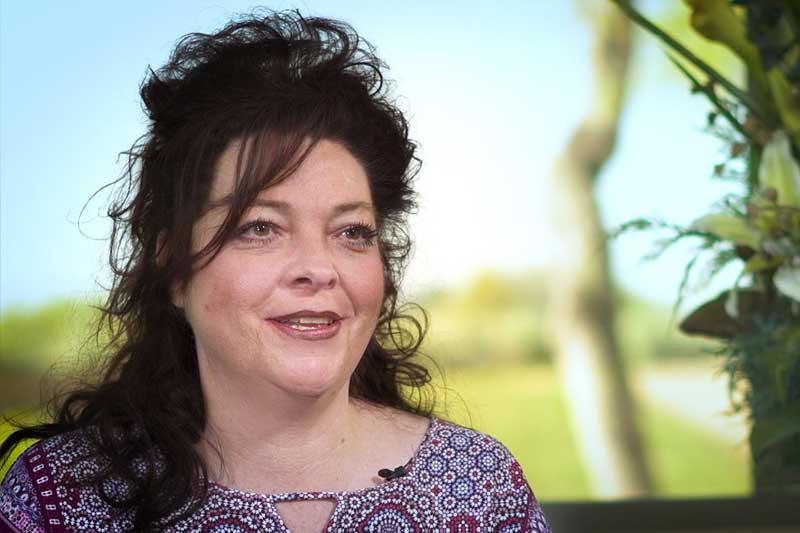 For decades, Amy struggled with pain and fatigue that affected her marriage, family, job, and almost every aspect of her life. Her symptoms got worse as she fought to understand and treat her condition, but eventually, Amy received a Lyme disease diagnosis and came to Envita Medical Center for a consultation. Based on nearly two decades of clinical experience, Envita was able to explain her previous symptoms and build a customized protocol to treat Amy's unique Lyme disease complex.
Envita Medical Centers doesn't make any guarantee of outcomes. Results are not typical and will vary from person to person and should not be expected.
Now, Amy has a chance at a future clear of Lyme disease and the autoimmune disorders of her past. She is looking forward to returning home to her loving family and getting back her quality of life. Amy says that she "highly recommends" Envita to anyone who may be struggling with Lyme disease or suspects they may have Lyme. She urges "anyone doubting or wondering, to put all that aside and make a phone consultation, come see the doctors, and get your blood work. You never know where it might take you."
Lyme disease is a terrible and debilitating disease that can manifest a multitude of symptoms that mimic over 300 different conditions. In Amy's case, she had random migrating aches and pains that stunted her daily life and extreme fatigue that made it impossible to get out of bed some mornings. Doctors diagnosed Amy with ITP (Idiopathic Thrombocytopenic Purpura), an autoimmune disease where the body attacks its blood platelets. In 2001, Amy had her spleen removed to treat her IPT, but she continued to worsen. Then doctors would go on to diagnose her with 4 more autoimmune conditions by 2015. However, treatments for these autoimmune conditions only seemed to stabilize Amy's symptoms, and she was not getting better. Things started to turn around for Amy after she received a positive diagnosis for Lyme disease. That is when a friend recommended that she look at Envita Medical Center.
Every Lyme disease case is unique, and after nearly two decades of treating chronic Lyme disease complex, Envita Medical Center is uniquely experienced and qualified to combat Lyme disease and other chronic infections. That experience helped our doctors determine the connection between Amy's Lyme disease and her autoimmune disorders and to build a protocol specifically designed to treat her individual case. However, extensive experience and targeted treatment methods weren't the only things that set Envita Medical Center apart from other clinics. Amy will tell you that Envita's staff and doctors treated her with caring, compassion, and understanding she had never seen before. She truly felt like she had a family at Envita, everyone from the doctors to the front office staff, and from the nurses to her fellow patients, supported her. Amy said that she is "so thankful for the staff" at Envita. She watched the caring and passion they gave her and her fellow patients every day and said, "you could not ask for anything better."
Two weeks into Amy's eight-week protocol, she was already starting to feel better. Her hands and feet no longer had the chill that she had become accustomed to, and other symptoms began to subside quickly after that. Before long, Amy's back and body no longer ached, and she had "energy all day long." Amy called her progress "amazing." She said, "I can't remember how long it has been since I felt this good."
Now, Amy says that the stress and anxiety of getting sick again have lifted. She feels like her treatment at Envita has given her the long-lasting results that have returned her quality of life. Amy is returning home to her loving family to reclaim the life she deserves, and she could not be happier with her decision to get treatment from Envita. She recommends that anyone who may be struggling with Lyme disease, autoimmune disorders, or other chronic infections to reach out to Envita. "If you could feel like a million bucks, I don't know why you wouldn't want to."
If you or a loved one is suffering from Lyme disease or a potential misdiagnosis, please don't hesitate to reach out. We have a team of highly trained professionals who can help answer your questions and set you on the path to healing. Please contact our Patient Care Coordinator team at 866-830-4576 and let us help you get your life back.