Lyme Disease Treatment - Cindi's Envita Review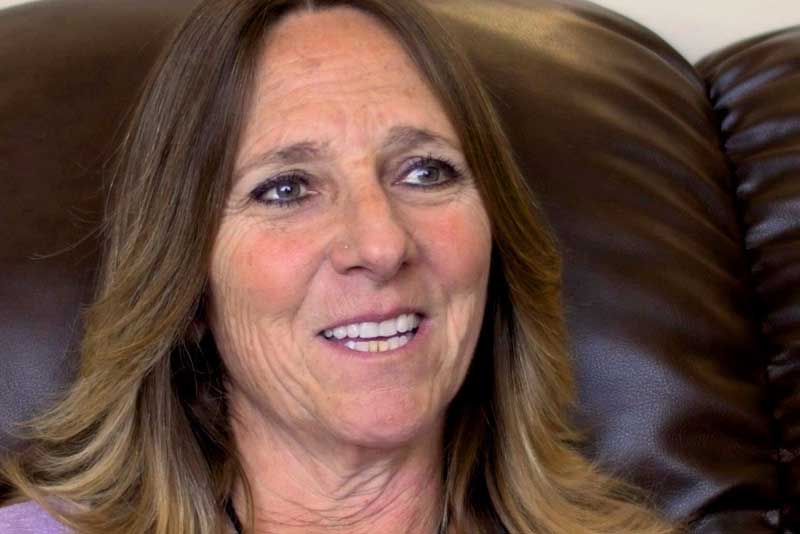 Lyme disease is a persistent infection that can spend years lying dormant in your system, waiting for an opportunity to attack and ruin your life. That's what happened to Cindi. She remembers getting bitten by a tick nearly 40 years ago but did not begin to show symptoms until a root canal compromised her immune system. It started with dizzy spells that eventually got progressively worse. After having gallbladder surgery, her system could no longer fight off the disease and she became bedridden. Cindi felt as if "her life had been torn out from under her." She would spend the next four years fighting to get a proper diagnosis and fighting to find treatment. Luckily, she discovered Envita Medical Centers when talking with a fellow Lyme suffer on a Facebook support group. Finally, Cindi had a path toward healing, and she is excited to rejoin the life she put on pause.
Envita Medical Centers doesn't make any guarantee of outcomes. Results are not typical and will vary from person to person and should not be expected.
If you are struggling or know someone who is struggling with chronic Lyme disease complex, Cindi's story probably sounds very familiar. At its worst, Cindi was dealing with extreme fatigue, dizziness and vertigo, nausea, weak and shaking legs, and up to forty-five pounds of weight loss. She was also fighting neurological symptoms including brain fog, memory loss, anxiety, and panic attacks. Her symptoms where extremely debilitating, leaving her unable to drive or even walk most days. Soon she was bedridden. Her life had been stolen from her and she was unable to figure out why. Western Blot showed that she was negative for Lyme disease, but Cindi suspected that this was incorrect, and with further testing came back positive for Lyme disease. What Cindi did not know was that there were many other infections that were also attacking her system.
Envita's proprietary, genetics-based testing discovered that Cindi had eleven different co-infections in addition to the Lyme borrelia infection. Included in these co-infections were two strains of mold that Cindi discovered was growing in her attic. Envita used its comprehensive testing to look at the complete picture of Cindi's condition. Cindi's attending physician, Dr. Poteet, worked on a treatment protocol that included an all-encompassing approach to her condition, because he knew that all of Cindi's infections and co-infections needed to be addressed if she was going to receive any lasting progress. That's what Cindi saw as the greatest strength of Envita; its strategy to look at the entire situation. Envita doesn't just look at Lyme; they look at everything that is going on in the patient's body, including infections and immune status. Cindi cites Dr. Poteet's knowledge, intelligence, and passion to really help her as what sets Envita apart from all other clinics.
It would take four weeks of intensive treatment before Cindi started to feel better but once she saw the light all the struggle became worth it. By five weeks into treatment, Cindi was "seeing the world through a new lens". She felt like her whole world had changed, she was able to walk and be active and, in her words, "I feel like I am going to get my life completely back". Cindi looks back and she is so grateful that she found Envita when she did, she is certain that if she had waited even a month more, she would have been in a wheelchair.
Cindi has some advice for those considering coming to Envita "No one is going to give you the same well-rounded treatment as they do at Envita. I would absolutely recommend them". Now Cindi is heading home, ready to regain her quality of life she had to leave behind four years ago, but her relationship with Envita is not over. Envita will continue to provide Home Care for the next year to ensure Cindi is remaining healthy and happy.
If you or a loved one is suffering from Lyme disease or a potential misdiagnosis, please don't hesitate to reach out. We have a team of highly-trained professionals who can help answer your questions and set you on the path to healing. Please contact our Patient Care Coordinator team at 866-830-4576 and let us help you get your life back!