Lyme Disease Treatment – Erica's Envita Review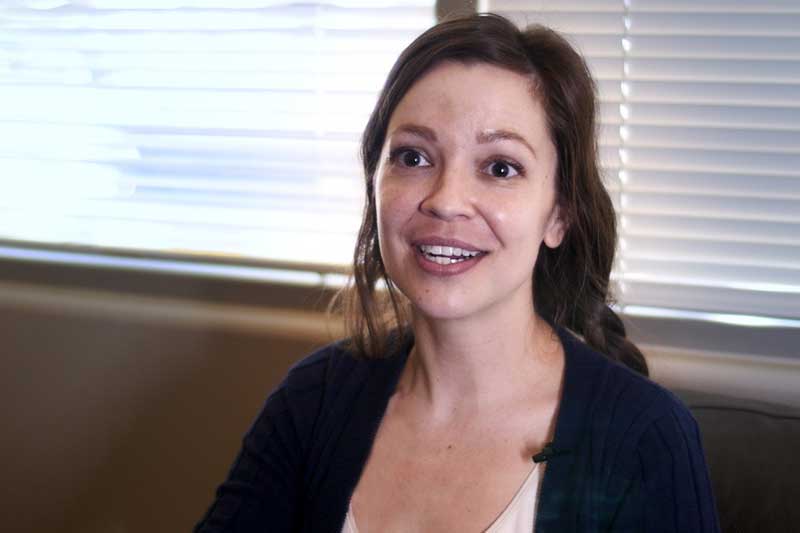 Like Erica, many Lyme disease patients experience misdiagnoses and ineffective treatments for their condition, often spending years searching for answers. Lyme disease can be extremely hard to identify and treat. In two decades of clinical experience treating Lyme and other complex chronic illnesses, Envita Medical Center has seen the infections associated with Lyme disease mimic the symptoms of over 300 different conditions. To make matters worse, the current western blot and ELISA immune testing method for identifying Lyme disease can be inaccurate, providing a high rate of false negatives.
Envita Medical Centers doesn't make any guarantee of outcomes. Results are not typical and will vary from person to person and should not be expected.
Using proprietary advanced genomic diagnostics, Envita Medical Center was able to help Erica identify her Lyme infection and the many primary coinfections she was also battling. This was immensely important in developing the personalized treatment protocols that Erica needed to properly target her unique condition and finally gain the progress she had been searching for.
Erica spent six years battling symptoms like joint pain and nerve damage that were taking a huge toll on her life. She knew something was wrong, but her doctors were not adequately experienced in identifying Lyme related symptoms. With each misdiagnosis, Erica was prescribed incorrect treatments that left her so debilitated that she wondered whether they were contributing negatively to her symptoms.
It took years for a doctor to finally diagnose her condition as Lyme related. Panels found multiple bacterial, parasitic, and fungal infections. Erica knew she needed to do something drastic to save her life and that's when she decided to turn to Envita. After 20 years of clinical experience treating patients with similar infectious loads, Envita Medical Center uses the term Chronic Lyme Disease Complex to describe the myriad of infections associated with Lyme disease. Eric saw that Envita understood her frustrations as a patient suffering from Lyme disease complex and she was blown away by the knowledge Envita's doctors and staff possessed.
Envita utilized its proprietary genetics-based testing to identify all the infections and coinfections plaguing Erica's system. Like many Lyme disease patients, Erica was suffering from a multitude of bacterial infections and mold exposure that was contributing to an extremely high toxic load. Many Lyme disease patients struggle with viral, fungal, and bacterial infections in addition to Lyme Borrelia. In Envita's clinical experience, identifying and treating all the possible coinfections is paramount for providing significant and lasting progress against chronic Lyme complex.
From the moment Erica spoke to one of Envita's Patient Care Coordinators, she could feel that this was the right place for her. In her words, "It was a no-brainer...I kind of just felt it." After meeting with her physician Dr. Warren, she truly felt heard for the first time in her 6-year long struggle. In her words, "He is the only doctor in this entire experience… that listens, that hears what you're saying."
Envita Medical Center has over one-hundred years of combined experience identifying and treating the most complicated chronic Lyme disease and chronic infection patients. This experience and the world-class therapies and technology we provide was the difference in Erica's battle against chronic Lyme disease and it could be the difference you need to finally get your life back.
During treatment at Envita Erica got better and better and before she knew it most of her symptoms were gone. She felt like "this is how my brain is supposed to work." She is forever grateful to Envita and its staff for all they have done to help her on her healing journey. Erica truly felt like, "Envita saved my life."
If you or a loved one is struggling with Lyme disease or unexplained Lyme-related symptoms, please contact our Patient Care Coordinator team at 866-830-4576 and start your journey towards healing today.