Lyme Disease Treatment – Michael's Envita Review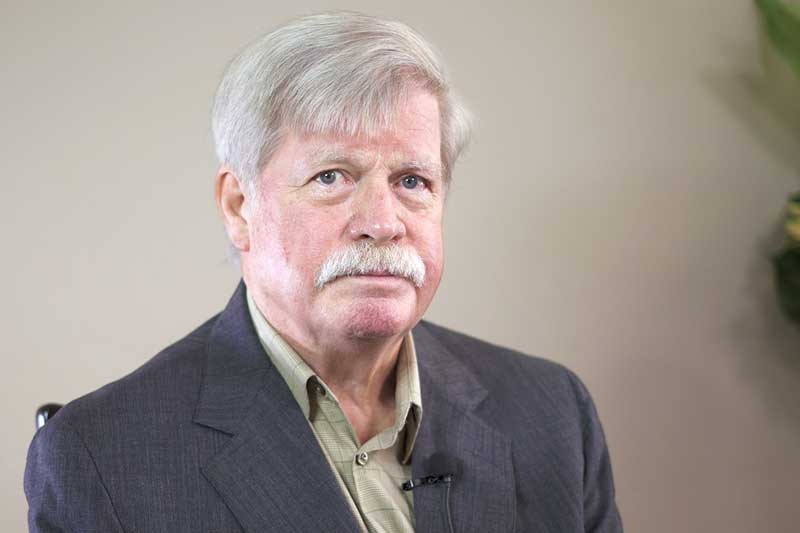 Like many Lyme disease patients, Michael experienced problems with standardized treatment from the very beginning. False negative test results and multiple misdiagnoses from doctors inexperienced with Lyme related symptoms are commonplace, and Michael was no exception. Unfortunately, these familiar mistakes allowed for Michael's condition to progress and become chronic. Before Michael knew it, he had an array of debilitating and life-altering symptoms. That is when Michael found Envita Medical Center and began his journey away from tick-borne illness to return to his quality of life. Now Michael is symptom-free, and he urges anyone with Lyme disease or anyone who thinks they may have Lyme disease to "not give up" and come to Envita because "they will help you."
Envita Medical Centers doesn't make any guarantee of outcomes. Results are not typical and will vary from person to person and should not be expected.
With two decades of experience treating the most difficult Lyme disease and chronic infection cases from around the world, Envita's proprietary, advanced genomic analysis was able to give Michael a conclusive diagnosis and provide his physicians with the foundation to build a customized treatment protocol uniquely designed to help his body rid the infections. Lyme disease and other tick-borne illnesses can be extremely difficult to identify and treat, but Envita's experience and advanced technology have helped thousands of patients like Michael regain their quality of life.
Lyme disease is often not just a Lyme borrelia infection, but a legion of patient specific infections and coinfections. Chronic Lyme disease complex is a term Envita physicians use to describe the multiple symptoms and infections devastating many patients when they first arrive at our facility. In Michael's case, he had Lyme disease's primary bacterial infection (Borrelia Burgodrferi) in addition to Rocky Mountain Spotted Fever, along with a combination of other co-infections. Without a proper diagnosis of Michael's specific infection load, treatment of his condition would have been near impossible, and in our clinical experience, would not lead to lasting success.
Antibiotics alone are usually not enough to properly combat chronic Lyme disease complex, because patients may be suffering from more than just bacterial infections. There may be viral and parasitic co-infections as well. Moreover, simple antibiotic protocols are typically only effective in the very early stages of Lyme disease, and many patients only begin treatment well after the disease has been with them long-term.
Chronic patients like Michael need a more personalized approach, and personalized medicine is the hallmark of Envita Medical Center. Our experienced physicians build a customized protocol designed to attack the patient's unique condition, addressing all co-infections, molds, mycotoxins, immune system issues, heavy metal toxins, and chemical toxins, as well as the biofilms that can plague Lyme disease patients and lead to antibiotic resistance. We have developed proprietary therapies to treat inside the blood-brain barrier, and our custom-compounded IV-based immunotherapies can help reestablish the immune system and can lead to a greater quality of life.
Envita Medical Center is an integrative center of excellence for personalized Lyme disease treatment. Chronic Lyme disease complex is an extremely complicated disease, and without the knowledge and techniques Envita has developed, it can be nearly impossible to treat. Our experience and advanced technology were the difference for Michael. We helped Michael achieve success against his chronic Lyme disease complex and Rocky Mountain Spotted Fever, and we can help others find that same success.
If you or a loved one is experiencing Lyme related symptoms or believes they may have Lyme disease, please contact our patient care coordinators today at 866-830-4576 and let us help you find the answers you're looking for. It is never too late to get your life back.