Lyme Disease Treatment – Monica's Envita Review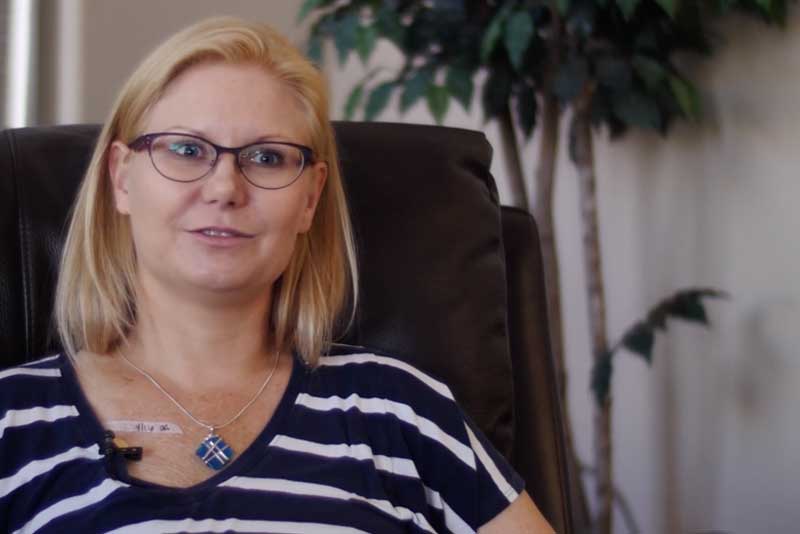 Monica was a young girl hiking with her brother and father when she was first bitten by a tick. She would go on to spend most of her life managing symptoms and looking for answers. When Monica's condition was at its worst, she was lucky enough to find Envita Medical Centers. With Envita's help, Monica was able to get the treatment she needed and return to the life she deserves. Monica does not hesitate to call her progress a miracle and says that "Envita saved my life." Her journey is an amazing display of faith and perseverance.
Envita Medical Centers doesn't make any guarantee of outcomes. Results are not typical and will vary from person to person and should not be expected.
Like many patients with Chronic Lyme Disease Complex, Monica's symptoms progressed slowly before a rapid decline into a debilitating state. Envita Medical Centers has spent almost two decades treating the most difficult Lyme disease cases. In that time, we have seen many cases like Monica's; we know that the immune system is a key part of fighting the multiple infections that compose Chronic Lyme Disease Complex. Monica's immune system had been fighting off these infections for so long that it was fighting a losing battle with the vast array of infections present in her body. Envita provides a comprehensive approach to fighting Lyme disease and that includes immune repair and detoxification alongside the identification and treatment of our patient's entire infectious load. We use a combination of natural and conventional compounds to provide the most effective research-based care from both sides of medicine.
We also believe in compassionate care. At Envita, our staff and doctors understand and empathize with the struggles that our patients face. We treat every patient like they are part of our own family and strive to provide the care we would give a family member. Before Monica made it to Envita she was unable to drive or walk; she was being taken care of by her mother and husband. She could not wash her hair or get dressed on her own. This put an immense strain on her and her family. On top of this, Monica was bouncing from specialist to specialist looking for answers with no avail. Her life was in turmoil when she came to Envita and our staff empathized with compassion and understanding. Monica said the staff at Envita was like family to her and that her physician, Dr. Warren, was "fantastic." She described him as "great, supportive, very warm, very kind, and very informative." Monica appreciated that Dr. Warren took the time to explain her condition to her and made sure that she understood the treatment protocol and the reasons for his approach. At Envita we treat our patients as equals and work together with our patients to achieve progress.
Monica was able to achieve miraculous progress after only three weeks of treatment at Envita. She got up one morning and walked to the bathroom on her own without even thinking about it. She soon gained back her upper body strength and her other symptoms faded away too. Monica said she was so emotional because "for the first time in 17 years I had no pain." She credits Envita for all her progress and appreciates all the staff and doctors for their hard work and encouragement. Monica truly believes that Envita saved her life. If you or a loved one is suffering from Lyme disease or a potential misdiagnosis, please don't hesitate to reach out. We have a team of highly trained professionals who can help answer your questions and set you on the path to healing. Please contact our Patient Care Coordinator team at 866-830-4576 and let us help you get your life back.