Lyme Disease Treatment – Samantha's Envita Review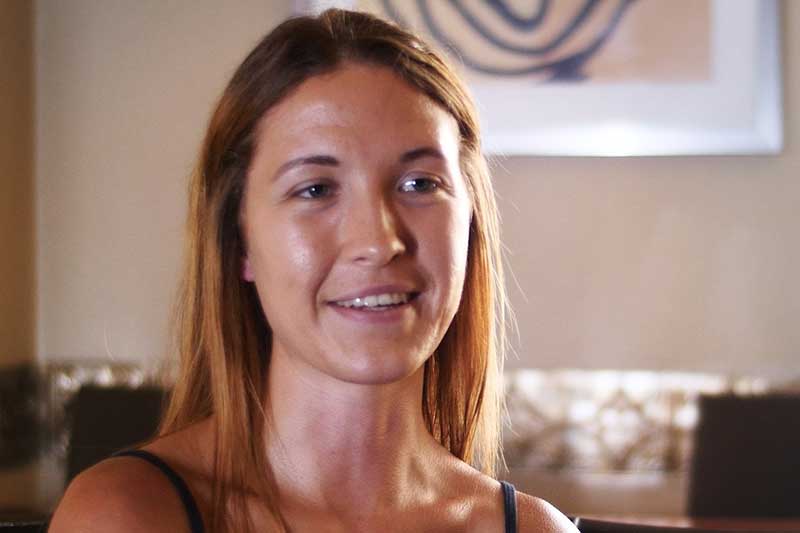 "We tried everything... you name it, if we thought it would help, we tried it," confessed Samantha. Envita Medical Centers has helped thousands of patients like Samantha find the personalized care for Lyme related symptoms they have long been searching for. Many Lyme disease patients struggle to find effective treatment against their condition, and they spend years looking for help. Envita has two decades of experience treating the most difficult and persistent chronic infections and that expertise has been the difference for many patients Like Samantha.
Envita Medical Centers doesn't make any guarantee of outcomes. Results are not typical and will vary from person to person and should not be expected.
It all started in 6th grade for Samantha, she would get home from school and sleep every day, suffering from extreme fatigue. A friend of the family recognized her symptoms as Lyme, and Samantha and her family quickly realized that this was something they could not ignore. For many years Samantha tried every treatment she could find to battle against her disease, but nothing was working.
Lyme borrelia is a spiral bacterium that can infiltrate the nervous system, causing neurological symptoms like fatigue and it can even evade conventional antibiotic treatments. Envita's twenty years of experience has shown that borrelia's evasive abilities is just one of the many obstacles that prevent patients from progressing against their chronic infection. Samantha, now in school for nursing, began to experience this firsthand with debilitating brain fog and memory loss. "I would study something...and if you asked me what I just studied I would have no idea," Samantha laments. She knew that she would be unable to hold a job in her condition. She started to lose hope and told her mom, "if this is the life I am going to live, I don't want to live this." Luckily, a family acquaintance told them about Envita, and their individually customized Lyme disease treatment options.
Samantha watched every testimonial and read third-party reviews to try and get a feel for what Envita truly was. Impressed with what she learned, Samantha decided to go in for a consultation and get testing. Her physician Dr. Warren blew her away. He was like no other doctor she had ever been to, she felt that Dr. Warren really listened to her and opened her eyes to the condition she was dealing with for so many years. In her words, this was the first time she went to a doctor that "really cared" and "knew what they were doing."
Samantha found that the dedication and compassion Dr. Warren showed her resonated through all the staff at Envita and she bonded with her nurses over their common profession. Samantha was grateful for all the advice and support she received and even went as far as to say that the nurses were like her "best friends for two months." They were awesome..." she said, "and they really engaged you on a personal level."
Samantha noticed immediate progress from Envita's proprietary IRAD and other personalized treatments. IRAD, or Insulin Receptor Antibiotic Delivery, is one of the many proprietary therapies and techniques Envita uses to uniquely combat chronic Lyme disease complex and other chronic infections causing neurological symptoms. IRAD works to shuttle antibiotics across the blood-brain barrier and can target the bacterial infections that are unreachable by conventional antibiotics.
Samantha spent years struggling with chronic Lyme symptoms but with the help of Envita she now feels, in her words, "clarity that I haven't had in years." With the experience and compassion of Envita's doctors and staff, Samantha has new hope. Now Samantha feels like she can "engage in life again," and she is looking forward to getting a job and starting a family. Her optimism for a normal life has been renewed, and she is grateful to Envita and its staff for that precious gift.
If you or a loved one is struggling with Lyme disease or unexplained Lyme-related symptoms, please contact our Patient Care Coordinator team at 866-830-4576 and start your journey towards healing today.