Lyme Disease Treatment – Stuart's Envita Review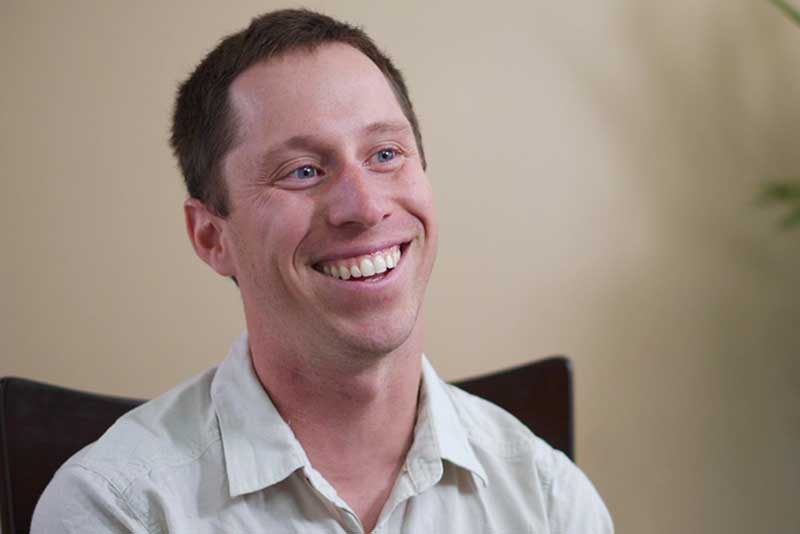 Stuart was diagnosed with Lyme disease in 2013, but without adequate experience treating Lyme, doctors could not provide him with answers. In Stuart's words, "All the other doctors we talked to didn't know anything about Lyme."
Things became significantly worse when Stuart started to deal with a persistent intestinal infection. He suddenly had a reoccurrence of other seemingly unrelated symptoms, like fatigue, brain fog, and severe joint pain.
Envita Medical Centers doesn't make any guarantee of outcomes. Results are not typical and will vary from person to person and should not be expected.
He went from doctor to doctor but could not find help. That is when he read about Envita Medical Centers and their personalized Lyme disease treatment options. Stuart recognized that Envita was "the only option for us." Now, Stuart is feeling better than he has in more than 7 years.
Stuart lived an exciting life traveling around the world competing in adventure sports. In 2013 he began experiencing joint pain and went to a chiropractor for help. His chiropractor told the 25-year-old Stuart that his joints look like a 40-50-year old's. He recommended a clinic in Reno, Nevada, and they were able to correctly diagnose Stuarts Lyme disease. However, they did not provide any resources to treat or manage his condition.
As we've seen in other patients who have come to Envita over our two decades of clinical experience, Stuart's Lyme diseases symptoms remained untreated for years and were triggered when his immune system was further compromised with an intestinal infection. With the addition of new Lyme related symptoms, Stuart was forced to quit work and his wife had to become his full-time care provider. He was "unable to function in the world," and his life was falling apart. Stuart began to feel increasingly disregarded and unrecognized by conventional medicine. "It's the worst feeling in the world," said Stuart, he is fighting for his life and he felt like his doctors were not even listening to him. That's when he found Envita.
Envita Medical Centers is the result of two decades of research, development, and innovation in the field of advanced Integrative medicine, providing the most effective conventional care in combination with the latest in research-based alternative intravenous medicine. Right off the bat, Stuart felt that Envita was different.
He got on the phone with his Patient Care Coordinator Danielle, and he was amazed that she recognized his symptoms, listen to him, and was able to get him a consultation that same week. Stuart said, "that was huge for us after months and months of struggle." To Stuart, it felt like Danielle was able to turn the world upside down to get him into Envita.
His opinion of Envita only strengthened after meeting with his physician Dr. Hummel. Dr. Hummel had thoroughly gone through Stuart's complete medical file, taking the time to make handwritten notes and understand Stuart. Stuart said, "I did not know that there was any doctor in the world that is willing to know you and who you are."
However, Stuart said that the best part about Envita is the connections you make with the patients and staff. He felt that he did not have to go through his healing journey alone because he had the sport of the doctors, nurses, and fellow patients to help give him courage and strength.
In a few months, Envita was able to help Stuart gain lasting progress against his condition and provide the support and compassion he deserved. Stuart looks back at his time at Envita, and he is brought to tears. He had forgotten what it felt like to feel good again, in his words it was like "waking up for the first time. He now knows that there is "life after this."
If you or a loved one is suffering from Lyme disease, please do not hesitate to reach out. We have a team of highly trained professionals and some of the most experienced Lyme disease doctors in the world who can help answer your questions and set you on the path to healing. Please contact our Patient Care Coordinator team at 866-830-4576 and let us help you get your life back