Metastasized Breast Cancer and Stage IV Prostate Cancer Survivors – Cyndi and Ricky's Envita Review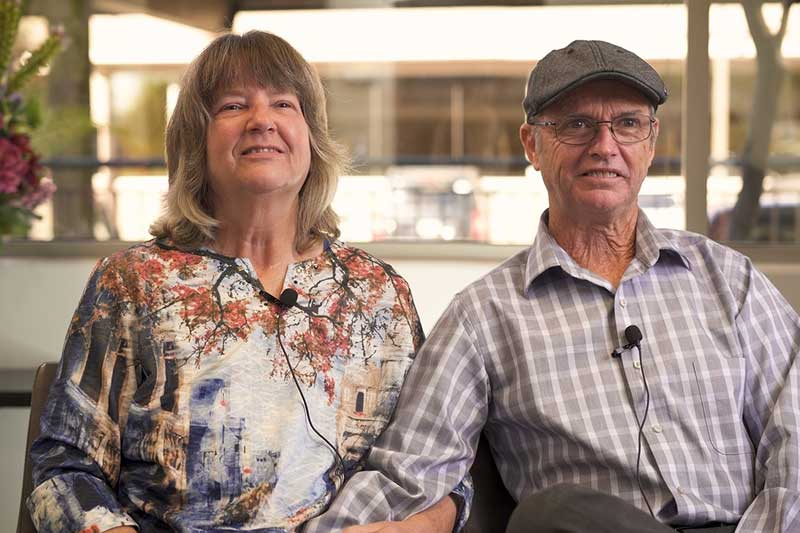 Cyndi was suffering from retinitis pigmentosa and Usher syndrome for many years, but she and Ricky did not let that stop them from living full and happy lives. When Cyndi was diagnosed with breast cancer, and Ricky's previously treated prostate cancer returned, they both knew that they needed personalized treatment plans that would pay extra attention to their unique needs. Then they found Envita Medical Centers and their next generation, precision oncology and customized treatment options. With over 20 years of clinical experience treating complex and refractory to care cancers and chronic conditions, Envita understands that every patient's cancer expression is unique, and that every patient deserves comprehensive treatment options that utilize precision targeted personalized protocols, specifically designed for their individual oncology needs.
Envita Medical Centers doesn't make any guarantee of outcomes. Results are not typical and will vary from person to person and should not be expected.
Before switching to Envita, Cyndi opted for surgery to remove the breast, a standard option in conventional care. The cancer, however, had metastasized to her lymph nodes, and her previous physician recommended maximum dose chemotherapy, something that she did not want to do. Cyndi was aware of the potential for debilitating or life-threatening side-effects when performing maximum dose chemotherapy, and she was disappointed to hear her conventional oncologist tell her that there were no more options. Cyndi and Ricky decided they needed to seek a precision second opinion. They contacted Envita Medical Centers.
Cyndi and Ricky received a recommendation for Envita Medical Centers from a friend Ricky had fought prostate cancer with years before. Their friend described the difference between Envita and their former clinic as "night and day," and it was evident from the very first contact with Hayley, one of Envita's Patient Care Coordinators. When Ricky called Envita, he said he "talked to an angel and her name was Hayley." The understanding, compassion, and guidance he got from Hayley floored him. As soon as he got off the phone, Ricky told Cyndi, "We are going to Envita."
Envita specializes in developing world-class oncology, tailored to the specific needs of each patient based on the results of comprehensive next generation testing and precision genomic analysis. Using the results of her full range of tests, Envita's doctors were able to create a precision treatment plan for Cyndi's unique breast cancer diagnosis that did not involve chemotherapy. Envita Medical Centers provided Cyndi with a crucial, precision second opinion.
Cyndi was so impressed with Envita's testing and treatment, she recommended that Ricky get checked out as well, and just in time. Envita's advanced genomic testing discovered that Ricky's prostate cancer had returned with eight metastatic lesions to the bone. Using Ricky's test results and past medical history, Dr. Poteet was able to create a treatment plan designed to target his cancer while providing adjuvant care to support and bolster his immune system. Envita's leading-edge and innovative oncology treatment options go beyond the current standard approach to oncology that prescribe chemotherapies based on tissue stage and cancer location. Envita uses a more personalized approach that precision targets cancer treatments for patients like Ricky and Cyndi who need more than what conventional treatment currently provides.
Together, Envita, Cyndi, and Ricky found the best treatments to attack their vastly unique cancers. If you or a loved one is suffering from metastasized or complex cancers, please do not hesitate to contact our Patient Care Team at 866-830-4576 and receive your precision second opinion today!