Metastasized Squamous Cell Carcinoma Survivor – Erika's Envita Review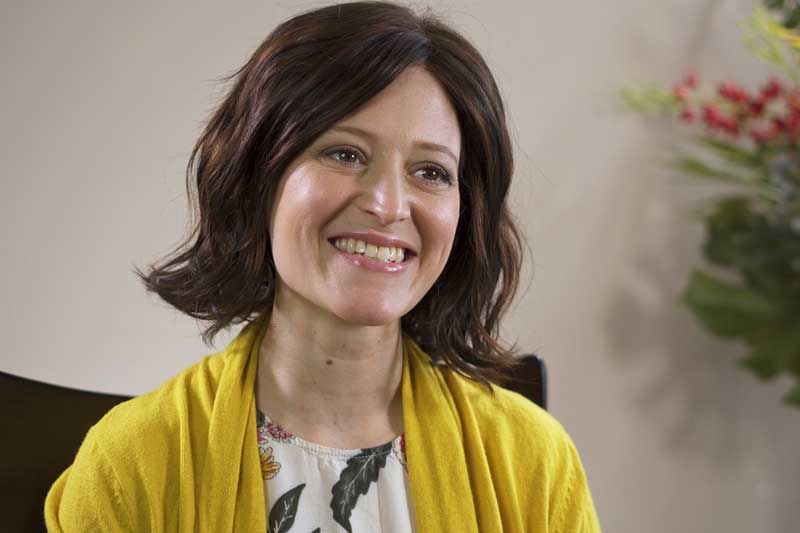 Erika was told there was no cure for her metastasized Squamous Cell Carcinoma, but today she is cancer free after coming to Envita Medical Center and receiving personalized treatment options based around her cancer's targets. Envita's personalized integrative approach to cancer treatment has helped thousands of cancer patients like Erika regain their quality of life by utilizing genetically targeted, patient-specific, customized treatment modalities. Envita's personalized care made all the difference for Erika, and it could be the difference for you or a loved one.
Envita Medical Centers doesn't make any guarantee of outcomes. Results are not typical and will vary from person to person and should not be expected.
Erika's symptoms began after having her third daughter. She had bowel issues that doctors assumed would go away after her pregnancy, but they did not. Erika complained that, "I've done this twice before [and] this doesn't feel like normal post-partum; I'm still having bowel issues." After a multitude of tests, Erika was diagnosed with squamous cell carcinoma.
Initially her family was devastated, and she and her husband decided to try the conventional standard of care treatment for her cancer type. Once her treatment regimen was completed, Erika was given the "All Clear," and she and her family tried to continue with their lives.
But two years later, in October 2019, Erika began to experience debilitating abdominal pain. She went in for testing and found a lesion on her L2 lymph nodes. The previously treated squamous cell carcinoma had metastasized to her lymphatic system and was now stage 4. Standard treatment had failed to adequately address her cancer's circulating tumor cells leading to her recurrence of disease.
Based on 20 years of clinical experience treating thousands of complex end-stage and nonresponsive-to-care cancers, Envita firmly believes that testing circulating tumor cells alongside the original tumor biopsy is essential. Cancer cells mutate for many reasons, such as: chemotherapy treatment regimens, radiation, or the natural progression of the disease. By using this testing method, the circulating tumor cells help to give Envita's physicians a real time look at these changes, which in turn allows for customizable treatment modules on the fly, fine-tuning care for each unique patient.
Erika and her husband knew immediately that they did not want to try the conventional standard of care again because, given her first experience, Erika felt that, "When you are diagnosed with stage 4 metastatic disease, the hope is really not there." Traditional medicine adheres to specific guidelines determined for the cancer type and location, and not on the unique genetics of the patient.
Open to whatever options may come her way, Erika told her story to friends, family, and anyone who would listen. She had a co-worker who knew about her situation, and this co-worker knew of a family who had found success at a place called Envita Medical Center, and suggested that Erika look at the website.
Erika, in her own words, was "Blown away."
She was impressed by Envita's advanced treatment options and personalized integrative approach that goes beyond the standardized cancer treatment models. Envita creates what is known as a "true medical blueprint" utilizing genomic targets, immunological targets, and epigenetic targets from each individual patient's specific cancer, in real-time.
Envita Medical Center gave Erika the personalized attention and care she needed to continue battling against her cancer, and she has achieved remarkable success. Today, Erika's last home scan showed no signs of cancer and she is incredibly grateful for Envita and all its staff.
If you or a loved one has been diagnosed with cancer, please contact our patient care coordinator team at 866-830-4576 and see how we can help you.