Renal Carcinoma Survivor – Maria's Envita Review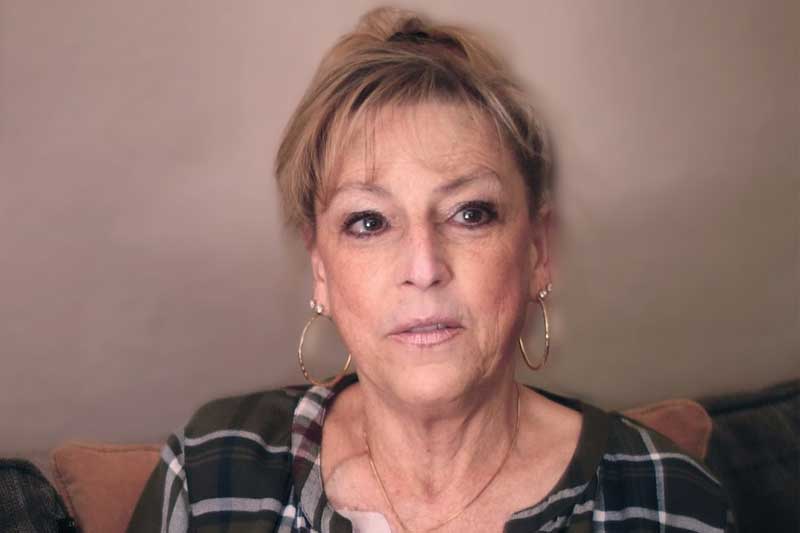 Maria struggled for many years battling not only chronic Lyme disease complex, but renal carcinoma as well. She had almost given up hope before discovering Envita Medical Centers and its integrative approach to cancer and autoimmune disease treatment. Envita has done extensive research into the correlation between cancer and chronic infection and with nearly twenty years of experience in cancer and autoimmune disease treatment, Envita helped Maria with her complicated condition when other medical providers had run out of options. Now Maria is heading home with a renewed hope to live a happy and healthy life.
Envita Medical Centers doesn't make any guarantee of outcomes. Results are not typical and will vary from person to person and should not be expected.
Maria's struggles started in 2012 when she was diagnosed with an autoimmune disease. She battled with this diagnosis for two years, not knowing that she was a victim of chronic Lyme disease complex. Lyme disease can mimic the symptoms of over 300 different diseases, and many patients struggle with getting a proper diagnosis before even beginning their battle Lyme disease. To combat these diagnostic difficulties, Envita utilizes proprietary genetically targeted, precision diagnostic testing to potentially identify Lyme borrelia and associated primary and secondary co-infections. We understand the trials many patients experience trying to get proper diagnosis and treatment for their Lyme disease, and we have developed advanced methods to address these struggles for our patients.
Maria continued to struggle with her Lyme disease for years, battling the debilitating symptoms, when in January of 2019, she was diagnosed with kidney cancer. Maria had an aggressive and late-stage diagnosis and her doctors only gave Maria 2-3 years to live. Understandably, this was devastating news for Maria and her husband Shawn. They had been working so hard to fight her Lyme disease and finding out she had cancer too was almost too much to handle. Together they decided that they needed to look outside the standard of care for care options they felt were better. That is when Maria found Envita. From the moment she got on the phone with her Patient Care Coordinator Samantha, she realized that Envita was the perfect place to treat her condition. Samantha had "given us so much hope," Maria recalls, but she had no idea at the time how successful her treatment at the clinic would be.
In April of 2019, Maria arrived at Envita Medical Centers in Scottsdale Arizona and she knew that "if I was going to have a chance, it would be through Envita." She started a customized genetically-driven chemotherapy called Genetically Targeted Fractionated Chemotherapy (GTFC) to treat her cancer. GTFC allows for precision-targeting of a patient's specific cancer presentation, while utilizing micro-dosing of chemotherapy and along with cancer adjunctive agents to attack the cancer at a genetic level while potentially minimizing the debilitating side-effects that may occur with standardized chemotherapy treatment. In addition, Envita incorporates advanced immunotherapy and immunotherapy adjunctive agents genetically targeted to the patient to potentially improve their immune system to continue fighting off infections. This provided Maria a comprehensive approach to her treatment, that we believe clinically, gave her the best chance to improve her outcomes. By attacking the possible causes of her cancer while treating the cancer itself, Envita worked to provide lasting results for Maria. After a lot of hard work and hope, Maria got a PET scan to track the progress of her treatment and the results were better than she could have ever imagined. The PET scan revealed no signs of Maria's cancer. She felt so fortunate and overflowed with joy. Maria never imagined she would have such success and felt that she was truly blessed by God.
Maria believes that Envita was a huge part of her success and was so grateful to all the doctors, nurses, and medical staff that had contributed to helping and supporting her. Maria's husband says that Envita is "one of the best choices you can make." He believes that utilizing a lager toolbox of personalized genetically-driven treatments gives Envita's patients a better chance to fight against Lyme disease and cancer. If you or your loved one is suffering from resistant and difficult Lyme disease and or cancer, please don't hesitate to contact our Patient Care Coordinator team at 866-830-4576 and let us help you.