Sandy's Story - Alternative Treatment for Colon Cancer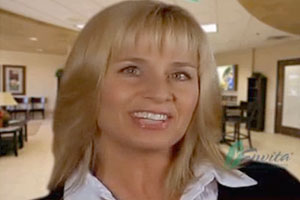 In the video below, Sandy tells her dramatic struggle with late stage colon cancer and how alternative methods helped her reach remission. Her patient testimonial for Envita Medical Centers helps illustrate how the proper alternative cancer treatments can make an immeasurable difference in a patient's outcome. In Sandy's case, it saved her life. We urge you to become educated and do not be afraid to ask questions. Envita is here to help.
For a more in-depth discussion of colon cancer and its treatment, we encourage you to watch our webinars. We will walk you through the latest strategies and explain how Envita Medical Centers approaches treatment. From informal surveys we've taken, most patients and doctors feel our educational webinars have improved their understanding of Alternative Treatments for cancer by more than 80%. As always, the best prescription is education!
Envita Medical Centers doesn't make any guarantee of outcomes. Results are not typical and will vary from person to person and should not be expected.