Sandy's Tremendous 10 Year Victory Over Stage 4 Colon Cancer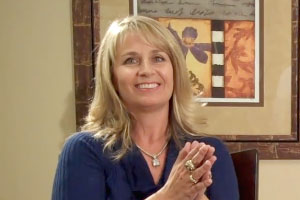 In the video below, Sandy shares her story of how she, with the help of Envita Medical Center, reached remission despite having stage 4 colon cancer. Sandy can, in fact, use the word "cure." It has been an entire 10 years since Mayo Clinic and Sloan Cancer Center told her to get her affairs in order because her death was imminent.
Envita Medical Centers doesn't make any guarantee of outcomes. Results are not typical and will vary from person to person and should not be expected.
Today, Sandy runs the Fullness of Life Foundation to help families and educate others about advanced natural medicine. The vast majority of cancer clinics do not report late stage colon cancer statistics beyond two years of initial diagnosis and it isn't difficult to imagine why. Sandy's story helps patients realize that there are powerful options avaiable to help them.
For a more in-depth discussion of colon cancer and its treatment, watch our webinars. We will walk you through the strategies and explain how Envita Medical Center approach treatment. From informal surveys we've taken, most patients and doctors feel our educational webinars have improved their understanding of Alternative Treatments to cancer by over 80%. As always, the best prescription is education!
Update: It has been 5 years since this video was originally recorded, and Sandy is still cancer-free 15 years after her initial diagnosis. We wish her the best in all her endeavors. To find out what Envita can do for your cancer diagnosis, please don't hesitate to reach out to us. We are here to help!