Stage 4 Esophageal Cancer Survivor – Victoria's Envita Review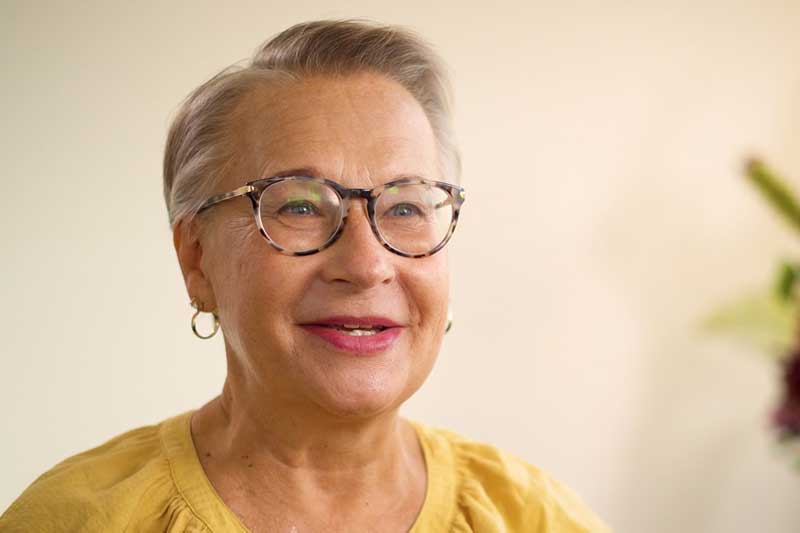 After being diagnosed with stage 4 esophageal cancer, Victoria's conventional chemotherapy failed, and her doctors only gave her a year to live. Victoria needed a precise second opinion that could offer personalized treatments designed specifically for her unique cancer. Her search for a precision second opinion led her to Envita Medical Centers in Scottsdale, Arizona. Now, Victoria has made amazing progress against her cancer, and she is extremely grateful to Envita for believing in her.
This video is for informational purposes only. Individual results will vary. Envita makes no guarantees. Consult with your doctor to see if CIPI™ is right for you. Not every patient is a candidate for Chemo Immuno Precision Injection. Some cancers may not have actionable biomarkers or molecular profiles. Do not alter your medical care based on any information provided in this video. Please, consult your doctor prior to changing or stopping any current medical treatment you are receiving.
With over two decades of clinical experience treating refractory to care and complex cancers, Envita's doctors designed a personalized treatment protocol that genetically targeted Victoria's cancer with proprietary therapies. Envita understands that every patient's cancer expression is unique. We believe that all cancer patients deserve comprehensive treatment options that utilize genetically targeted protocols specifically designed for their individual oncology needs. To facilitate such a high level of personalized medicine, Envita utilizes a comprehensive combination of next generation testing and precision genetic analysis.
Genetic analysis revealed that there was a chemotherapy regimen that was 95% effective against Victoria's cancer. Envita's comprehensive testing can identify chemo susceptibility, immunotherapy targets to support the immune system in identifying and attacking her unique cancer, as well as miRNA targets that should be addressed to silence the genetic messaging of her esophageal cancer. Using this information, and much more from our proprietary testing and advanced analytics, Envita doctors designed a customized protocol uniquely tailored for Victoria to precision target her specific expression of stage four esophageal cancer. For Victoria's treatment, Envita's doctors used a new proprietary Treatment called CIPI™, or Chemo Immuno Precision Injections.
CIPI™ is a non-invasive form of chemoembolization that combines Envita's proprietary genetically targeted treatment protocols with the accuracy of direct injection interventional radiology. CIPI™ is invaluable for fibrous tumors that are difficult to treat with traditional intravenous chemotherapy as well as tumors where surgical intervention is not a viable option. CIPI™ works by feeding a tiny catheter through the bloodstream to the site of tumors, where it directly injects genetically targeted chemotherapies and adjunctive agents into cancer. With this precision delivery, CIPI™ can directly embolize tumors and induce a possible immune response to seek out other metaststic sites in the body to help stop the spread of a patient's cancer. CIPI™ utilizes some of the latest advancements in cancer treatment and delivery to provide our patients with the best chance to respond to care. Victoria said that the CIPI™ procedure was "essential" in her progress at Envita. In combination with Envita's care, CIPI™ helped shrink Victoria's esophageal tumor and treat the metastatic cells in her lymph nodes.
Envita's goal is to provide our patients with all the tools they need to progress against their disease, including an environment of support and caring. Victoria is so grateful to Envita's staff for all the love and encouragement she has received. She always felt surrounded by an environment of kindness and positivity while at our clinic. In combination with our excellent service, Envita created a personalized treatment protocol to precisely attack Victoria's late-stage esophageal cancer, and she has made amazing progress against her cancer. Victoria could not be happier with her decision to come to Envita Medical Centers. If you or a loved one is suffering from metastasized or complex cancers, please do not hesitate to contact our Patient Care Team at 866-830-4576 and receive your precision second opinion today!