Stage 4 Lung Cancer Survivor – Glenn's Envita Review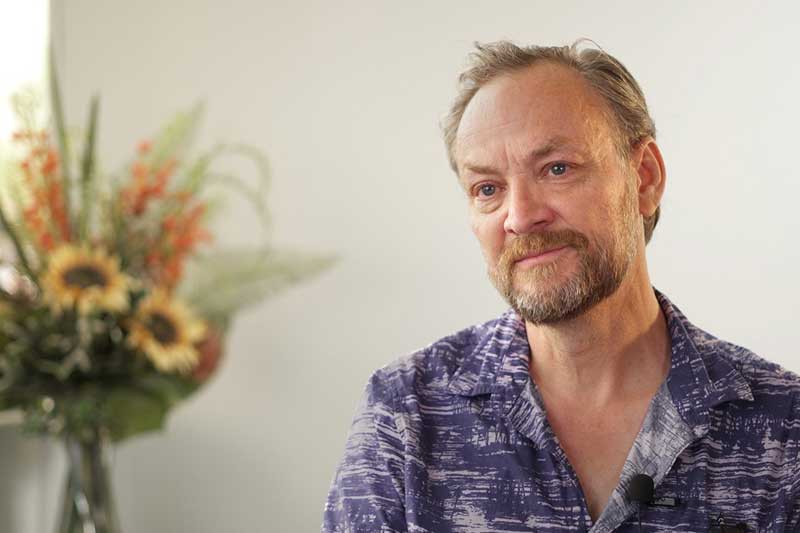 Glenn was living his dream; traveling and enjoying his retirement when he experienced a pain in his chest with shortness of breath while scuba diving. Glenn had always lived a health life, so it was a shock when he discovered his pain was undiagnosed stage four lung cancer. When conventional care proved to be too inefficient for him, Glenn knew he needed a precision approach. After doing comprehensive research into the latest advancements in oncology treatment from around the globe, Glenn turned to Envita Medical Centers in Scottsdale, Arizona for a precision second opinion.
Envita Medical Centers doesn't make any guarantee of outcomes. Results are not typical and will vary from person to person and should not be expected.
Envita Medical Centers is a world-class integrative cancer treatment facility with 20 years of experience providing top tier personalized, genetically targeted precision cancer treatment solutions for patients with advanced and refractory to care cancer diagnoses. While researching the best options for his advanced lung cancer diagnosis, Glenn found Envita online, and set up a consultation before even meeting with his conventional oncologist. After talking with his Envita physician, Dr. Poteet, Glenn "just knew I had the right person to put in charge of this process." Glenn was impressed by Dr. Poteet's "extraordinary" knowledge, and he reinforced the in-depth research Glenn had done on his own. Glenn truly felt that "there was probably no other person I would have trust to that degree."
Envita's customized treatment begins with advanced genetic analysis to provide critical information about a patient's specific genetic markers and cancer microenvironment. This information is used in tandem with Envita's personalized treatment algorithms, enabling Envita's physicians to precisely track and target a patient's unique cancer presentation at the highest level. When combined with customized adjunctive and supportive care, a patient's cancer is genetically targeted while their immune system and overall health are supported to maximize opportunities for positive results. Envita has developed a wide variety of precision cancer therapies including, CIPI™ (Chemo Immuno Precision Injection), GTFC (Genetically Targeted Fractionated Chemotherapy) and many more, each customized to the patient's specific needs.
Glenn was put on a customized protocol of advanced therapies including GTFC. GTFC is a proprietary form of chemotherapy that combines genetically targeted, micro dosed chemotherapies with cancer adjunctive agents that aim to attack the cancer from multiple angles while providing decreased toxicity. In Glenn's opinion, GTFC and Envita's adjunctive natural medications "made a tremendous difference in my speed of recovery."
In Envita's clinical opinion, every case of cancer is unique, and every patient needs a targeted personalized approach to accurately address their individual disease. This is the basis that Envita's cancer treatment protocols are built, and the guiding force behind our patients' success. Envita has spent two decades developing and refining the most effective cancer treatments from around the world. By taking these highly advanced therapies and precision targeting them with personalized genetic information, Envita has been able to make amazing strides in advanced oncology. Over the last two decades this precision method has helped thousands of patients like Glenn with extremely aggressive and distant forms of cancer.
Glenn believes he made the right decision in choosing Envita Medical Centers to treat his late-stage metastatic lung cancer, and he feels "by a miracle I came to the right place." If you or a loved one is facing a late-stage or aggressive cancer diagnosis, please contact our Patient Care Coordinator team at 866-830-4576 and see how Envita can help you.