Stage Four Prostate Cancer Survivor – Doc's Envita Review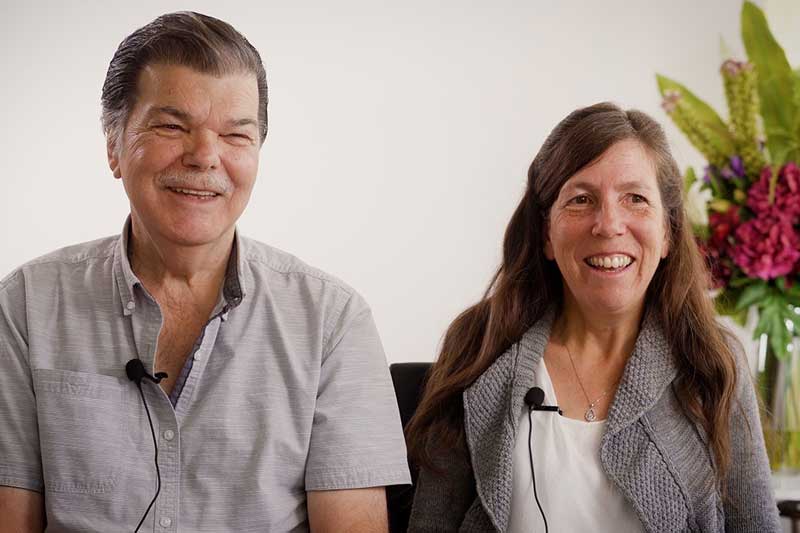 After receiving a diagnosis for his cancer, Lorse (Doc) Kellogg went to a local physician for standard-of-care oncology but found their prognosis unacceptable. The standard treatment for his stage four prostate cancer is aggressive and provided little hope for his future. Doc, like many cancer patients, needed a precision second opinion genetically targeted to his unique cancer expression. Doc needed Envita Medical Centers in Scottsdale, Arizona.
This video is for informational purposes only. Individual results will vary. Envita makes no guarantees. Consult with your doctor to see if CIPI™ is right for you. Not every patient is a candidate for Chemo Immuno Precision Injection. Some cancers may not have actionable biomarkers or molecular profiles. Do not alter your medical care based on any information provided in this video. Please, consult your doctor prior to changing or stopping any current medical treatment you are receiving.
Envita is a leading integrative cancer treatment clinic with over 20 years of precision experience treating recurrent and resistant cancer. Envita provides its patients with a comprehensive approach to cancer treatment that utilizes in-depth genetic analysis to custom build personalized cancer protocols that are precision-targeted to a patient's unique cancer expression. Envita has helped thousands of cancer patients like Doc find amazing options for their late-stage and progressive cancers.
In the conventional system, patients like Doc typically receive a one-size fits-all protocol based off NCCN (National Comprehensive Cancer Network) guidelines, which often recommend maximum dose chemotherapies. Envita uses a precision approach with custom designed protocols tailored specifically for the patient. This all starts with an extensive consultation with Envita's highly experienced physicians, followed by Envita's proprietary and advanced genetic testing and comprehensive analysis to identify the patient's unique genetic factors. Envita's physicians took Doc's highly detailed information and combined it with Envita's patented treatment algorithm to build a customized protocol that precision-targeted his stage 4 prostate cancer.
In this process, Envita's experienced physicians determined that Doc was a candidate for one of Envita's proprietary interventional oncology procedures known as CIPI™, or Chemo Immuno Precision Injections. CIPI™ is Envita's advanced form of chemoembolization that can precision target hard-to-reach tumors with an intravenous catheter. The minimally invasive procedure works by feeding the tiny catheter through an artery to the tumor. A personalized combination of micro-dosed chemotherapies is then injected directly into the tumor, and the custom combination of medications is sealed inside the tumor with microbeads that also cut off the main blood supply to the tumor. This precision method can vastly reduce side-effects, and many patients, like Doc, feel almost no negative effects from their treatment at Envita.
Doc's personalized treatment protocol also included specialized immunotherapies, custom compounded adjunct medications, and other personalized therapies. These treatments helped to boost Doc's immune system to aid in fighting off his cancer and managing his symptoms. This is all part of Envita's comprehensive approach the looks to treat a patient's entire system. Finally, this personalized care was combined with Envita's superior service and positivity, to give Doc a world-class experience second to none.
For Doc, it felt like Envita was his family, and he could not be happier with his decision to come to Envita Medical Centers. Both Doc and his daughter recommend you investigate Envita for your cancer treatment. If you or a loved one is suffering from metastasized or complex cancers, please do not hesitate to contact our Patient Care Team at 866-830-4576 and receive your precision second opinion today!