Sue Ann's Story - Alternative Breast Cancer Treatment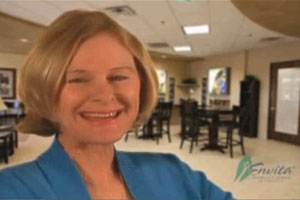 It has been several years now, but we believe it is instrumental for people to see some of the success stories from our former patients who recovered from cancer and other respective ailments using our unique blend of advanced integrative medicine featured at Envita Medical Centers. We have been here for over 10 years, bringing the best treatments from around the world to help our patients reach their goals of success and remission. Today we are performing better than ever before with clinics in both in the US as well as abroad.
For a more in-depth discussion of breast cancer and its treatment, watch our webinars. We will walk you through the strategies and explain how Envita Medical Centers uniquely approaches treatment. From the informal surveys we've taken, most patients and doctors feel our educational webinars have improved their understanding of alternative treatments for breast cancer by over 80%. As always, the best prescription is education!
Envita Medical Centers doesn't make any guarantee of outcomes. Results are not typical and will vary from person to person and should not be expected.