Testicular Cancer Survivor - Brandon's Review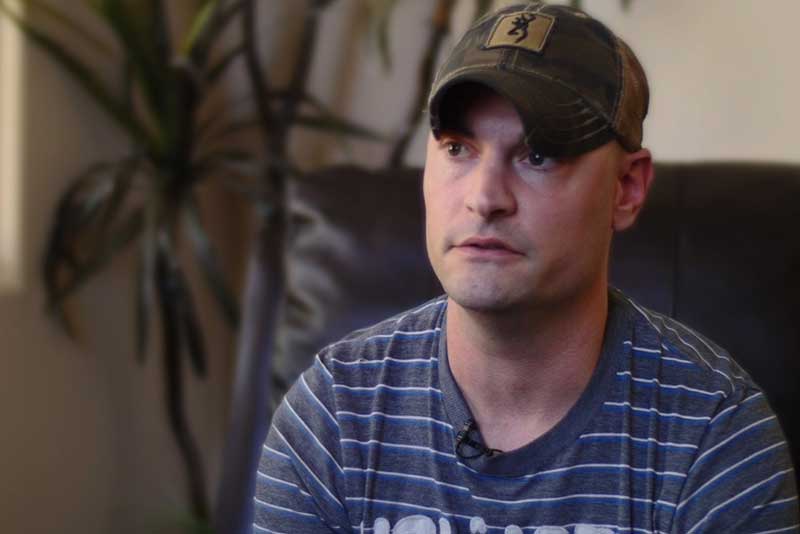 It was just a normal day for Brandon, he had just gotten off work and was in the shower when he felt immense pain in his left testicle. Upon further investigation, he discovered a lump and his heart dropped. He would go on to find out that he had Seminoma testicular cancer and he would need surgery to get the potentially life-threatening cancer removed. Though this was terrifying and hard to hear, Brandon went through surgery under the assumption that he would not need further treatment. That is why he was so surprised to hear his doctor recommend a grueling 21 rounds of destructive chemotherapy after discovering minor inflammation of Brandon's lymph node. The negative effects conventional chemotherapy can have on a patient's body are immense and terrifying. Brandon did not feel comfortable "ruining the rest of his body and organs on a hunch" so he chose to forgo the standard methods and started to research alternative routes for treating his cancer.
Envita Medical Centers doesn't make any guarantee of outcomes. Results are not typical and will vary from person to person and should not be expected.
After about a year of research, Brandon discovered that the best alternative treatment centers were all based in Arizona. Arizona has some of the best laws allowing for the integrative use of research-based natural medicines and effective conventional therapies. These beneficial laws have led Envita Medical Centers and many other alternative and integrative treatment centers to be based in Arizona. Envita is dedicated to providing our patients with the most effective research-based natural medicine in combination with the latest conventional treatment options. We believe that this level of medical innovation gives our patients the best possible chance to progress against their disease. In addition, being based in Arizona gives our patients access to advanced treatment and testing options that most other states simply cannot legally provide.
Brandon thoroughly investigated many clinics and doctors around the state, he found that they all gave him the same speech as if they were all using the same playbook. Many of these clinics are required by insurance to provide a standardized chemotherapy regimen that decides treatment based on the cancer type and staging. Envita is different because we possess the freedom and technology to target our treatment and testing so that it utilizes the medications that have been genetically found to be potentially effective against your unique form of cancer. Envita's unique approach stood out to Brandon and after deciding to reach out to us he discovered that there was more to Envita than just testing and treatment.
After contacting Envita, Brandon was quickly connected with his Patient Care Coordinator (PCC) Danielle. Danielle was Brandon's personal guide through the Envita experience, she helped Brandon immensely during his time here and Brandon had nothing but praise for her and the passion she put into her work. Danielle helped Brandon understand his condition and how Envita was going to use next-level genetic testing combined with the most effective research-based natural medicines and cutting-edge conventional therapies to treat his cancer. What impressed Brandon the most was how he could tell how much Danielle and all Envita's staff genuinely cared about him and his well-being. This kind of compassion is sparse in the medical world and in Brandon's own words "Danielle was a huge factor in getting me here (to Envita), she took more time than anybody else to sit down and explain it. We could call her at any time, and she was available." Brandon went on to say that it was not only Danielle's passion and caring that he was impressed with, "They just care; I have never worked with anybody that has been such a caring facility, ever. These nurses and everyone here (at Envita) are unbelievable.
When Brandon came to Envita's clinic his team of knowledgeable and dedicated doctors quickly and accurately identified Brandon's issues and within days the pain in his lymph node had subsided. Brandon said that "the decrease in swelling was miraculous." Brandon is now reaching the end of his treatment and he has some advice for those who have also been diagnosed with cancer, "don't let the regular standard of care scare you into making moves to quickly, do your research and make sure you do what you want to do."
Brandon finished by saying "if you are looking for an alternative that has a lot less side effects and is going to get you the same results… definitely check this place out." If you or a loved one is struggling with cancer of any type or stage, please contact our Patient Care Coordinators at 1-866-830-4576 and let us help you get your life back.