Tongue Cancer Survivor – David's Envita Review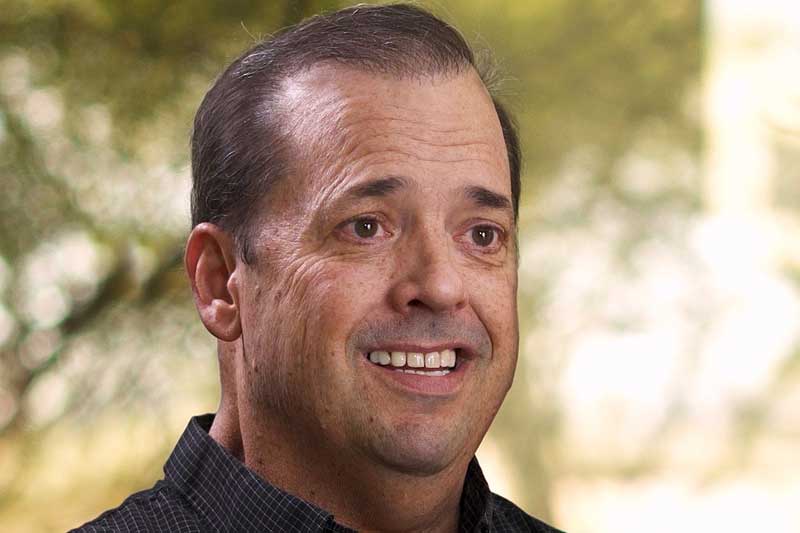 David has faced many struggles in his life and many joys. When he was a scholarship college athlete he experienced a traumatic injury that paralyzed him from the chin down. David struggled for 36 months to regain movement in his body. His faith and his determination kept him going during that trying time, and he made it through stronger than ever. However, David's trials were not over. David's cancer diagnosis was very scary and very real for him and his wife. All David could think about was his family, and if they were going to be alright. At that point, David became committed to bringing God into his life, whether he survived his fight against cancer or not. That commitment would seem like providence when David came to the Envita Medical Center and found treatment options right for him.
Envita Medical Centers doesn't make any guarantee of outcomes. Results are not typical and will vary from person to person and should not be expected.
Envita Medical Center is an integrative medical clinic that offers personalized, genetically targeted treatments for complicated late-stage and nonresponsive-to-care cancer diagnoses. Our unique micro-dose chemotherapy offers genetically targeted treatments that may drastically reduce the side effects normally experienced from chemotherapy. David himself was impressed with Envita's precision method, and his treatment was mostly absent of the debilitating side-effects traditional chemotherapy can cause. Through a synergetic approach combining the latest in conventional cancer care with customized advanced integrative medicines, Envita looks to attack cancer from all available angles and give our patients the best possible chance to progress against their condition.
When David was at Envita, he not only received a comprehensive and customized treatment protocol, but he also received the support and empathy that he called Envita's "secret sauce." At Envita Medical Center, we know that cancer patients need a personalized genetically driven protocol that comprehensively treats the many factors of cancer to achieve positive results, but this is not all a patient needs. Patients need passionately involved nurses and doctors that provide support and comfort in such a difficult time. No matter what happened, no matter how hard it got, Envita's staff was there to tell David, "you got this." To David, those words were just as powerful as the genetically targeted medications and customized immunotherapies he received. Now, David and his wife are filled with joy knowing that there is more life for David to live.
David and his wife are "so thankful for Envita," and they were lifted by the warmth and love they experienced while here. Envita treated David with the patient-specific love and attention that all cancer patients deserve, no month-long waits or one-size-fits-all protocols. Our greatest accomplishment is helping patients like David leave our clinic with a new outlook on life. If you or your loved one is struggling with cancer of any type or stage, please don't hesitate to reach out to our Patient Care Coordinators at 1-866-830-4576 and let us help you get your life back.