How Chemotherapy, Immunity and Nutrition are Linked to Successful Cancer Treatment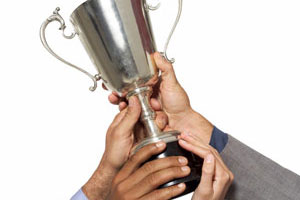 When fighting cancer, many people are curious what it really takes to stack the odds in their favor. The answer lies within a customized and personalized cancer treatment plan. Reviewing cancer treatment plans for patients is very confusing and can be very overwhelming as well. The standard cancer treatment regimens prescribed by most oncologists have done wonders for some of their patients who managed to catch their cancer in the early stages of growth.
Meanwhile, many others have merely received mediocre results, not to mention the large percentage of people who see no improvement at all. The secret of success is not really complicated. Success will not likely come without meeting, in our opinion, certain requirements. We will be sharing with you over 13 years of experience of working with the most difficult and complicated cancers, using the knowledge we've gained to give our patients the best possible chance for beating cancer.
New Revolutionary Approach to Chemotherapy Success
What You Need to Know
Succeeding in the fight against cancer includes some "Do's" and "Don'ts," which will help you be aware of what you should be making habits of and what you should be avoiding. To keep from damaging or greatly lessening your chances of success, you will need to know this information.We will briefly review these subjects, providing links for more in-depth information.
Numerous published papers and literature on the discovery of new chemotherapy, mechanisms of cancer kill, showed specific pathways that are linked to the genetics of each person's individual tumor and molecular profiling and not so much to the actual cancer type. This is a huge change from the old one size fits all method of cancer treatment that simply uses protocols based on type of cancer or tissue type only. The interesting part to this is that once the genetic information of the tumor is unlocked, not only do we find appropriate drug selection but also adjunctive natural therapies that may work complementary.
"Do" - Genetically Targeted Chemotherapy
Genetically targeted chemotherapy is a key part of overall cancer success for patients at Envita. The reason is many cancer hospitals, Center, and oncologists use generic protocols and regimens of chemotherapy that aren't at all targeted. A patient revealing chemotherapy from a conventional center will often receive all the side effects of the chemotherapy without any of the benefits.
Scientific data and research has revealed that each cancer patient, as well as each type, have many more detailed factors than simply using generic generalized protocols. In fact, each cancer cell contains particular genetic information and molecular profiling that can really enhance the selection of treatments.
For example, let's say that a patient has been diagnosed with breast cancer, but genetic laboratory testing reveals that their cancer cells actually respond better to a colon cancer chemotherapy agent. The patient would have never know that information had they not received the proper testing and profiling.
At Envita, we have always incorporated genetic testing in our protocols and we can tell you that about 75-80% of patients were using the wrong chemotherapy treatment. Unfortunately, before we treated them, they were receiving all of the side effects without any of the benefits. One of the biggest pitfalls of using the wrong chemotherapy agent involves the growth, advancement, and resistance of the cancer via the weakening of the patient's immune system. Getting the right treatment as soon as possible makes all the difference in the world.
The data throughout the world of oncology has been pointing to a more personalized and customized method for treatment. Simply meaning, there is not a "one size fits all" method for treating cancer. To learn more about this subject review and watch Chemotherapy Game-Changers.
"Don't" Rush into just any Treatment Plan
Don't go along with your doctor's recommendations too quickly. You must educate yourself and learn about all of your options. Even if cancer is scary, never feel rushed to make a decision. One of the problems in oncology today is that patients are often scared or pushed into treatment far too quickly, only to find out later that if they would have done a little more research they could have accomplished a more thorough and complete treatment plan.
Furthermore, don't wait until the treatment proves to be ineffective or when the cancer returns to become educated on the subject. We've been saying for years that your best prescription is education. You need to know your options and why those options are vital to your long-term success. To learn more about the science of cancer, watch our video Understanding Your Cancer.
"Do" Fortify Your Immune System
Get your immune system involved as quickly as possible. Why? Your immune system is the first and last defense the body has against cancer. The importance of having a strengthened immune system is almost always virtually ignored by the conventional model of cancer treatment. However, scientific literature shows that targeted Immunotherapy enhances remission rates and can vastly impact the amount of time a person can stay in remission.
It can even help other therapies respond better as well. The longer you hold remission, the more you're moving into a cure. The word "cure" is a word that most medical Center and doctors will never use, however we have to be honest in saying this is the ultimate goal and we want to plan for it, even if we can't guarantee it. The immune system must be maximized and targeted in order to achieve cancer success. Learn more about this importance of this subject read and watch Essential Immunotherapy.
"Don't" Assume All Radiation Treatments are Equal
Don't assume or believe that all radiation treatments are equal. They're not. Instead you must know that radiation techniques, equipment, oncologist, and approaches vary tremendously. Additionally, most cancer hospitals and groups do not provide the latest in radiation treatment. The newer approaches and equipment provide better targeting and minimal side effects including collateral damage to any healthy tissue.
Hospitals have had a tendency and for financial reasoning to continually use old, existing equipment because it's paid for. The equipment is typically outdated and maybe not be the best choice for you. You really must do your homework before choosing what's best for you. At Envita, we have partnered with the latest technologies in radiotherapy from all over the world to help our cancer patients receive the best options. Using the correct radiation strategies can help maintain your immune system, energy levels, and truly impact your chances of success. To learn more about this subject, read our section and watch our videos regarding prostate cancer.
"Do" Treat the Cause of Cancer While Enhancing Your Body's Nutrition
Always treat what caused the cancer while improving your overall level of nutrition. If you ignore this important "Do", you may not hold remission, improve your quality of life, or regain full health and recovery. So that begs the question, what causes cancer? It is an important question that links to why some people do not hold remission.
In a survey we conducted in educational outreach to patients, most people felt that cancer was caused from simple genetics. The answer is really quite a bit more complex than that. Pure genetic risk really only accounts for less than 5% of all cancers. The real cause of cancer is found in the science and discovery of epigenetics. It is outside factors and stressors that alter our genes and genetic expression, causing the mutations that bring about most cancers. For example, chronic inflammation that has been shown to be a major risk factor in cancer is brought on by numerous external causes.
What are the true cancer causing agents? Here are the main causes of cancer: infections, chemical toxins, heavy metals, neurotoxins, and emotional stress. Every patient needs a detailed analysis and testing to find these unique factors and to remove them. A tailored treatment plan at Envita involves the vital removal of all these agents that are responsible for the cause of cancer.
Most oncologists are not trained to think in these terms. In fact, it's not part of the pharmaceutical model that most of medicine is exclusively built on. In the past, patients have been deterred by their doctors from using key nutrients that are critical in helping patients address this. A critical part of cancer success involves providing patient's essential intravenous nutritionals and immune modulators while transforming the patient's lifestyle to help the body heal.
Additionally, these nutritional changes and emotional changes are an important opportunity for the patient to reach greater optimal health to sustain long-term remission. Creating an environment of health and environment so cancer cells become less likely to grow is vital. Here is some additional reading to help point you in the right direction: Intravenous vitamin C article, key nutrients for cancer, and simple diet for cancer.
"Don't" Close Yourself Off Emotionally; Have a Good Support System
Don't reject the love, support and help you need to get well. Instead, place people around you that encourage the healing process. This includes working with a doctor who supports you and encourages you throughout the process. We have seen over the years that those with strong support networks always have better outcomes. A recent study shows how loneliness can weaken our health and immune system. You need a positive mind set, support, prayers and the encouragement of positive people.
If you have any questions concerning your cancer type or need detailed personalized treatment plan, please contact us. We are always happy to help. We wish you the best of health on your journey to healing.