The Best Treatments For Colon Cancer Success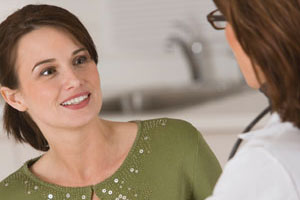 One of the most frequent mistakes notably affecting stage 4 colon cancer patients is directly related to using standardized chemotherapy protocols. The approach is widely inappropriate, because ultimately, it's only 2% effective in stage 4 colon cancer.
The second widespread and deeply problematic obstacle is linked to the fact that stage 4 colon cancer patients are not exposed to custom immunotherapy treatments in their correct combinations. These patients may not even have genetically tested chemotherapy to see what chemo agents will even work for treatment in a stage 4 colon cancer patient. To remedy this, we offer highly specialized forms of integrative cancer treatment to assist stage 4 colon cancer patients. We examine the most tenuous issues relative to stage 4 colon cancer treatments and then provide our customized application solutions required to obtain the best results.
In short, stage 4 prostate cancer has been in desperate need of new innovative approaches for quite some time. There have been definite improvements in early prostate cancer treatments like robotic surgery and less invasive techniques including cyber-knife. Let us share with you a better approach to stage 4 prostate cancer. We will also discuss key immunotherapy cancer treatment options that we believe are essential for the treatment of stage 4 prostate cancer.
No Two Cancers are the Same
We can never emphasize enough that no two cancers are exact, especially stage 4 colon cancers, even if they manifest as the same tissue type. If you were to track pharmaceutical oncological drug development today, everything is advancing towards personalized genetic testing in relationship to best treatment combinations. However, the problem is, we need to think beyond chemotherapy if we want to truly impact total outcomes with stage 4 colon cancer.
This is the key to our success. By pairing ideal immune system targeted treatments, we are able to truly augment the benefits of care and total outcome for our stage 4 colon cancer patients. For an in-depth explanation of cancer cell biology, review our 3D video animation on cancer cell biology important for stage 4 colon cancer.
AAIT for Stage 4 Colon Cancer
AAIT is a cancer treatment that enables the immune system with an ability to combat stage 4 colon cancer cells and attack metastasis as a complete alternative to chemotherapy, radiotherapy or surgery. Essentially, AAIT is an immune system transplant. Unlike organ transplants, where organs are obtained from one person and donated to another, the cells that are transplanted in the AAIT process are actually autologous (taken from the individual's own cells.)
However, the AAIT cells are harvested into therapeutic numbers in the laboratory, activated and honed to fight cancer by ambushing and destroying cells, tumors and metastasis. Take a moment to discover some of the most important elements of AAIT and how it can help Stage 4 Colon Cancer patients. More information regarding AAIT and stage 4 colon cancer.
To access more information about our custom plans and treatment solutions using our proprietary system, contact us directly by phone or email. We are happy to help stage 4 colon cancer patients get the next level of care.