The New Normal for Cancer Patients During the Rise of COVID-19
By ENVITA MEDICAL CENTER
---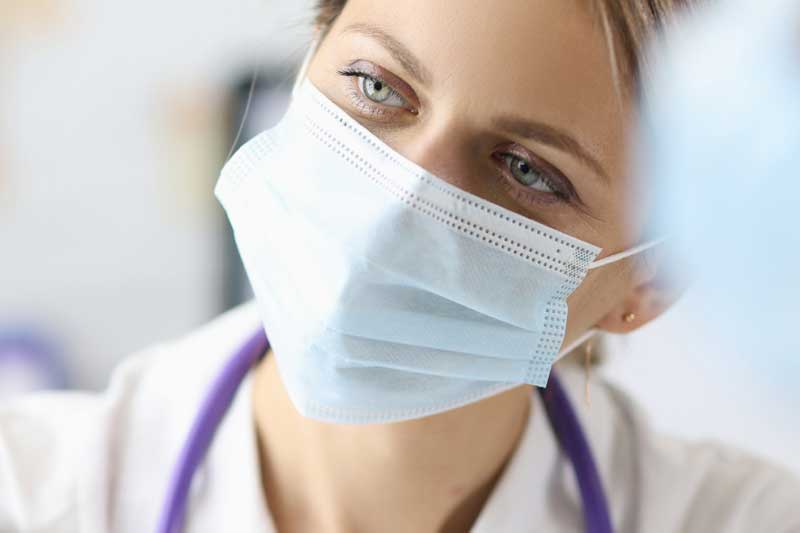 Advanced and late-stage cancer patients pursuing the conventional route of treatment are living in a new normal with the rise of the COVID-19. Hospitals and medical centers are overwhelmed and shifting their focus to preparing care for patients in respiratory distress, but where does this leave cancer patients amidst their care? Important cancer surgeries are being deemed as "elective procedures" and are being cancelled altogether which can lead to further cancer growth and spread because patients that have already undergone chemotherapy and radiation have an even more compromised immune system. Even the American Cancer Society is urging people to forgo routine preventative cancer screenings which can have dire consequences for those unknowingly affected by cancer. Cancer treatment timing is very important and cancer patients in the midst of these new types of infections like COVID-19 are living in a new normal, it is important that they receive targeted treatment while keeping their immune system strong.
Envita Medical Centers doesn't make any guarantee of outcomes. Results are not typical and will vary from person to person and should not be expected.
Like no time in history, cancer patients need real focused immune support. Not simply immunotherapy to treat cancer (though important), but literal immune system support to fight off viral and other infections because cancer patients represent a population that is highly vulnerable to the COVID-19 infection. The key is for patients to utilize an integrative approach to oncology where their immune system is being supported and built alongside their treatment, this is what is meant by the new normal. It is time that conventional oncology starts incorporating immune supporting treatment immediately among their oncology wards.
Before the rise of COVID-19, patients would seek integrative oncology for immune support as an adjunctive care option; but in this environment and going forward, integrative oncology needs to become the standard of care to give cancer patients the best chance at healing. Envita Medical Center has been an integrative center of excellence for personalized oncology for the last 20 years. Founder Dr. Prato states, "We cannot stop treating cancer patients, it is imperative that these patients get the targeted treatment they need with an emphasis on building the immune system to support their bodies. We must not continue to allow chemotherapy and radiation treatments to push cancer patients into an overwhelmingly immune compromised state without bringing on the proper integrative agents to help these patients rebound from treatment."
Dr. Prato and his team of doctors at Envita have incorporated a prophylactic immune boosting protocol for their entire patient base. According to Dr. Prato, "We are treating every single patient as though they will contract COVID-19 or at the very least will get exposed to it. Our approach, in our clinical opinion, is giving our patients a much-needed advantage in this new normal for cancer patients. The mistake conventional oncology makes is in the assumption that a cancer patient's immune system will recover, but that is not always the case. Integrative oncology and immune support are destined to become the new standard of care for cancer patients."
With so much uncertainty in the air, there is one treatment modality that needs to be employed immediately to help both cancer and COVID-19 patients alike, and that modality is based around building the immune system.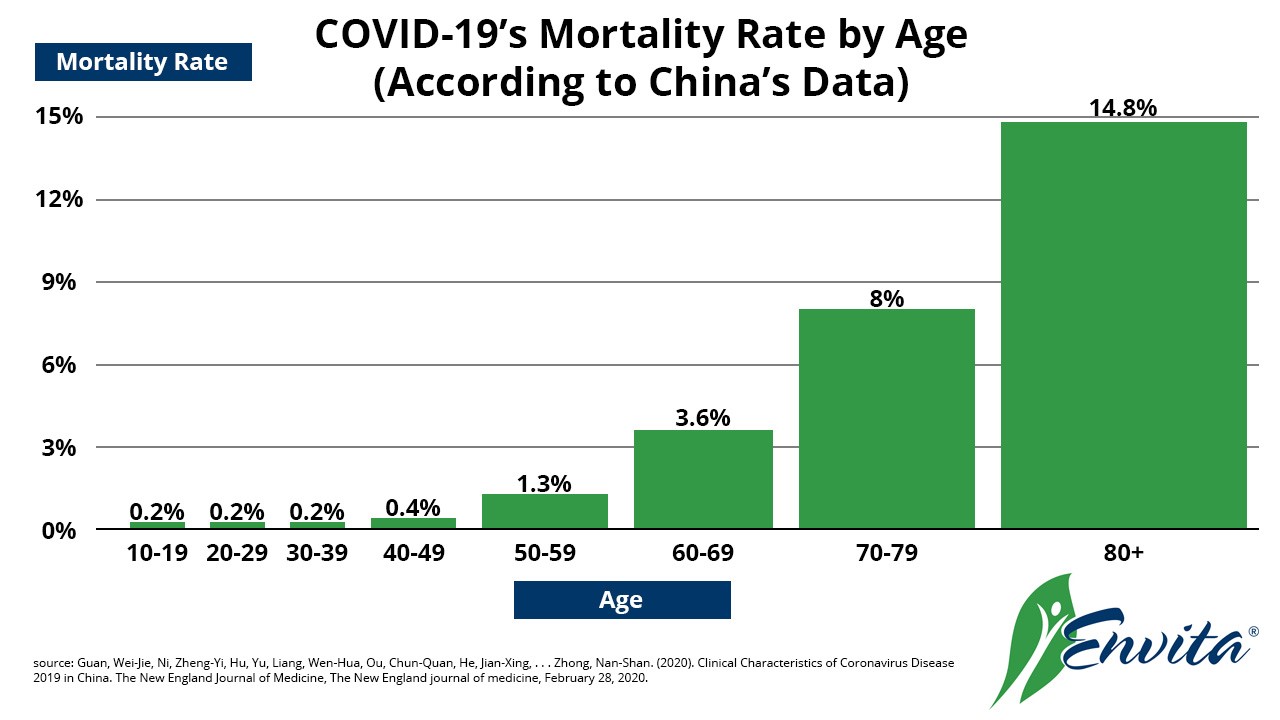 According to current research, the population most affected by the COVID-19 virus is the elderly and particularly people with compromised immune systems. The impact of this virus can be especially detrimental for anybody who is dealing with a cancer diagnosis because conventional cancer treatments can have devastating effects on the body's immune system. The majority of cancer patients in America are doing a combination of three conventional treatment modalities including radiation, chemotherapy, or surgery. While these three options can vary in effectiveness if the cancer is discovered early enough, all three of these treatment modalities have one very important aspect in common, they all hurt the immune system and in particular CD-56 cells, the cells responsible for killing cancer cells and viruses like COVID-19.
When CD-56 cells are functioning properly and in large enough quantity, these cells actively kill virally infected cells in the body, the quantity of CD-56 cells being the key factor. This process is critical in the initial immune response to slow down and halt viral invasion and expansion. As the human body ages beyond 60 years, there is about a 50% decline in the number of active CD-56 cells in the blood stream verses individuals aged 20-40 years. The decline of CD-56 cell function with age is concerning because a strong immune system is the best defense against preventing the contraction of COVID-19. In addition, it is when CD-56 cells are weakened by surgery, radiation, or chemotherapy that the body's primary means of protecting itself from further complications is diminished, leaving the patient in a fragile state where opportunistic infections can cause serious harm. Because of the importance of these cells it becomes critical for immune compromised patients to look beyond the standardized cancer treatment options and look towards integrative medicine for answers.
There are many integrative and adjunctive agents that are designed to bolster the immune system by strengthening CD-56 cells. Many of these agents have general nutritional qualities that help the body's physiology against viral infections. Because CD-56 cells are critical for the prognosis and outcome of various cancer types, it is crucial for all cancer patients to incorporate an integrative strategy to keep their immune systems strong so they can better combat any incidental exposures. This is the strategy that conventional cancer centers need to incorporate into their treatment protocols if they are to help these marginalized cancer patients during this difficult time. Though oral support is a good idea, intravenous targeted treatment is far more aggressive and nebulized care provides a far more direct delivery method.
When a patient has properly targeted IV nutrients and phytotherapeutics that help to modulate their immune system, they have a greater chance to respond favorably when exposed to a virus. A strong immune system provides a preventative defense against foreign invaders that cancer patients need now more than ever.
Envita Medical Center is making a commitment to provide patients with targeted treatments through this time of uncertainty so that our cancer patients are not marginalized and have the much-needed advantage they need for care. If you have any questions regarding this article, please do not hesitate to reach out to Envita Medical Center at 866-830-4576, we have trained professionals standing by to help guide you on the path toward healing.